`Mussel mania' wins at ecological film festival
Mussel restoration work was the basis for a short film by a PhD student and a research fellow.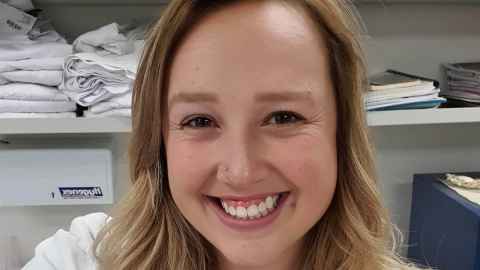 Mussel mania, a short film on mussel restoration by University of Auckland PhD student Trevyn Toone and postdoctoral research fellow Emilee Benjamin won an award at an international festival for ecology films.
The pair won the amateur section in the inaugural competition run by the Society for Ecological Restoration.
"I developed a bit of an animation hobby during Covid as a way to share my research at virtual conferences," says Toone.

Self-proclaimed "the mussel capital of the world," Havelock in Pelorus Sound features thriving aquaculture businesses but is also where wild mussel reefs were decimated by overfishing 50 years ago.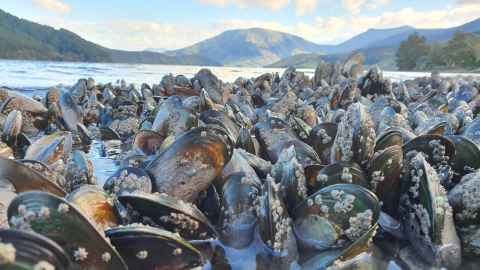 The scientists are involved in a multi-year mussel restoration project, collaborating with residents, aquaculture farmers, and iwi to add donated mussels to the sea floor with a goal to rebuild reefs.
Over 60 tonnes of mussels have been deployed, and an enthusiastic community has got behind the project, says Benjamin.
"When I saw that the Society for Ecological Restoration was having a film festival it seemed like a really natural fit and a cool opportunity to have a capstone project for both my research and my animation skills since my thesis was almost finished at the time," says Toone.
Winning film festival entries were announced as part of the society's world conference on ecological restoration in Darwin last month.
"Mussel reefs have been decimated worldwide from climate change, overharvesting and invasive species, resulting in estimated losses of half of the world's mussel reefs," Toone says in the video. "Conserving our remaining reefs is vital but restoration is also an essential tool to fully recover these incredible ecosystems."
Toone is a past winner of the Three Minute Thesis competition, where students condense their research into elevator pitches. The duo's film contest prize was AUD$1000 plus a "Golden Cockatoo." 
Media contact
Paul Panckhurst | media adviser
M: 022 032 8475
E: paul.panckhurst@auckland.ac.nz