Researchers successful in initial Horizon Europe funding round
Two University research programmes have gained funding from the world's largest research and innovation programme.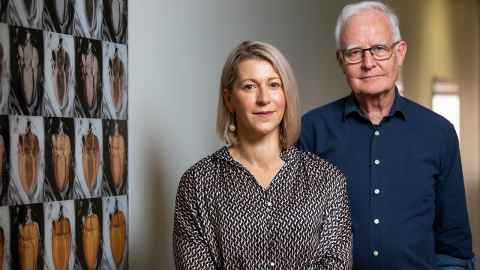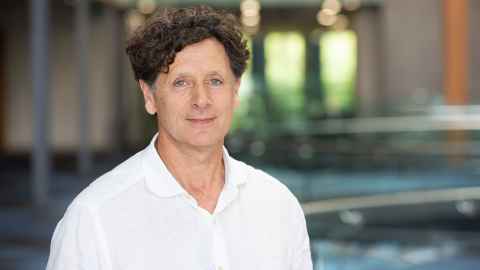 Research proposals from Professors Peter Hunter and Merryn Tawhai of the Auckland Bioengineering Institute and Professor Ralph Buck and senior lecturer Sarah Foster Sproull of Dance Studies in the Faculty of Creative Arts and Industries have been selected for funding from the world's largest research and innovation programme, Horizon Europe.
In 2023, New Zealand became an associated country, enabling researchers to lead or join research consortia on equal terms with European counterparts and receive funding.
Professors Hunter and Buck have been successful in Horizon Europe Pillar 2, which addresses major global challenges such as climate change and the United Nation's Sustainable Development Goals and which has total funding of about $NZ90 billion from 2021 to 2026.
Deputy Vice-Chancellor Research, Professor Frank Bloomfield said, "Association with Horizon Europe opens up enormous opportunities for University of Auckland and New Zealand researchers to take existing European collaborations to a new level and to build new international linkages, taking our excellent research to the world through access to one of the world's largest funding sources for research and innovation."
He said the successful proposals reflected the breadth of the University's research disciplines and demonstrated that the University's research is competitive globally. The two research programmes are going through the grant preparation phase and subject to final sign off will begin in early 2024.
Professor Hunter is an international expert on 'virtual twins', whereby digital representations of a person becomes an invaluable health tool. The Virtual Twins project will create the tools for personalised clinical care. The total project has funding of about $NZ21.75 million with $1.83m for the New Zealand research team.
Professor Buck will work with Nord University on the D@RTS – dialoguing@rts – Advancing Cultural Literacy for Social Inclusion through the Dialogical Arts Education programme.
The programme uses the performing arts in communities and schools to lift cultural literacy in diverse populations and enhance social cohesion through the support of diverse people to share their experience and stories.
The total Horizon Europe funding is about $NZ5.3m with $NZ260,000 for the New Zealand research contribution.
Research summaries
D@RTS – dialoguing@rts – Advancing Cultural Literacy for Social Inclusion through Dialogical Arts Education (led by Nord University)
D@rts is a catalyst for increasing social cohesion and inclusion, using embodied performing arts activities to develop cognitive and affective cultural literacy. The performing arts encompass mass-market consumer goods, as well as non-linguistic, embodied and social activities, providing massive opportunities for inclusive participation.
Our target groups comprise actors of all ages and social positions, especially in the school system and in community arts initiatives. The programme will empower these groups to be artistically active, dialogically related and culturally literate, giving them tools and motivation to improve their own situations and those of others within the overall frame of a cohesive European society, informed by global perspectives.
Using the post-colonial insight that culture is necessarily heterogeneous, d@rts has four related objectives:
• Understand how performing arts activities relate to cultural literacy in official discourse and documents across partner countries.
• Use this understanding to build dialogues and co-create physical and digital actions with heterogeneous groups within our target audience.
• Develop assessment tools for these actions, enabling measurable growth in cultural literacy.
• Use the findings in recommendations for cultural and educational policies that build long-term social cohesion and inclusion.

VITAL - Virtual Twins as tools for personalised clinicAL care (led by the University of Ghent)
VITAL will deliver a comprehensive clinically validated multi-scale, multi-organ modelling platform that is driven by and can represent individual patient data acquired, both in the clinic and from wearable technology.
The platform will create a virtual human twin for individualised and sex-specific optimisation of medical (pharmacological) or surgical (interventional) therapy for complex, multifactorial cardiovascular disorders that have systemic impact and high risk of comorbidities of the kidney and brain: systemic hypertension, heart failure and hemodynamically complicated atrial septal defects.
User-friendly interfaces, co-created with healthcare professionals, will provide access to the technology. The platform consolidates existing multi-scale and multi-organ models of the heart, lung and systemic circulation and their regulatory mechanisms, and advances the state-of-the art by incorporating currently missing biophysics-based, physiology-underpinned components (kidney-related blood pressure control, hormonal actions, vascular region-specific smooth muscle cell functionality, and cardiac and arterial growth and remodelling mechano-biological mechanisms).
By the end of the project, the platform will have been validated and tested in more than 200 patients across five clinical studies in France and the UK to optimise the treatment of patients with resistant systemic hypertension, heart failure or atrial septum defects.
A unique aspect of VITAL is its focus on monitoring the mental health of patients to understand their expectations and reservations towards digital health technology.