The AI revolution and the future of work
The complex landscape of technological innovations and the future of work are being explored at an inaugural forum on digital workplaces.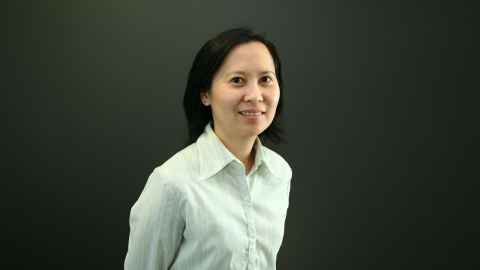 What impact are our tech-centric lifestyles having on skills and cognition, how has the workforce evolved over the past decade, and how can we use technology strategically to help our workplaces thrive?

These questions, along with the use of artificial intelligence (AI) in decision-making, its ethical implications, and the profound impact of technology on employee privacy and data security, are being discussed at an inaugural forum on digital workplaces on 23 November 2023.

The event, run by the Human Resources Institute of New Zealand in partnership with the University of Auckland Business School, will see industry experts and academics discuss the ways in which technological innovations impact our workplaces. The implications of these changes for managers, human resource professionals and other specialists will also be on the agenda.

Surviving the digital age: Can we avoid deskilling and tech-slavery?

Senior lecturer in accounting and finance Dr Angela Liew will explore the profound changes technology brings, particularly in terms of well-established industries such as aquaculture and accounting.

"We often believe we can hold onto our skills, but the truth is, as tech advances, we can unwittingly become deskilled," says Dr Liew. "By the time we notice, it might be too late, and technology could replace us. It's vital to acknowledge tech's impact on our abilities and adapt continuously to stay relevant."
Liew specialises in the use and effects of information technology, particularly the impacts of automation and artificial intelligence on workers in accounting firms, and as the principal researcher of a large-scale qualitative research study on the future of accounting work, she will delve into workforce evolution, discussing job displacement and creation.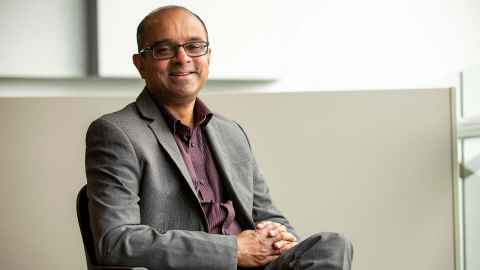 Ethical dilemmas associated with delegating important decisions to machines and the implications for human agency and accountability, as well as the delicate balance between maintaining productivity and safeguarding employee privacy rights, will be explored by a panel including the Business School's Gehan Gunasekara (Commercial Law), Isuru Fernando (Digital Innovation Lead for Azure, Microsoft NZ), and Michael Moyes (Partner, Duncan Cotterill). The Business School's Associate Dean of Technology, Andrew Eberhard, will moderate the panel.

The impact of technology on communication and collaboration within teams is another topic on the agenda, with the University's top AI expert, Michael Witbrock, speaking on a panel with Madeline Newman (Executive Director, AI Forum), Christopher Mende, (Head of Technology, Google Cloud New Zealand) and Aroha Armstrong, (Director of Tiriti Futures, Te Pūkenga).

The panel will touch on how new technologies can support hybrid work, they'll consider current trends in remote work and explore opportunities in digital education. They will also speak about how we can create a more agile, resilient and innovative workforce through increasing access to education and training.

The event's keynote speaker is nanotechnologist and materials engineer Dr Michelle Dickinson. The author and television presenter is passionate about sharing innovative ways for people to have a positive relationship with science and technology, and she will cover some of the key skills we can all work on to help us prepare for the future of work.