Event compliance and safety
If you are planning to run or host an event anywhere on campus, its success and the safe enjoyment of all attendees is essential.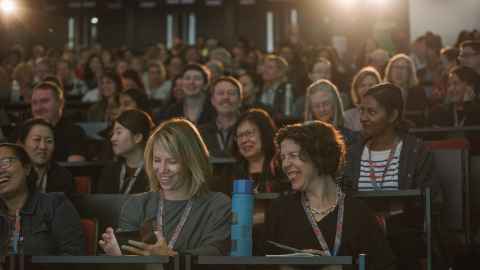 The nature of some events means the organiser and/or the University will have some legal or regulatory responsibilities. This page gives you the essential information you'll need to run an event, including guidance on things to consider and direction to support services should you need them.
Event management policy
All non-teaching activities and events held on campus must be both appropriate and compliant. These terms are defined in the Event Management Policy and explain the requirement, amongst other things, that all events must not present a reputational risk to the University and must adhere to all relevant legislation / licensing / regulatory obligations plus University policy and guideline requirements.
It is highly recommended you review the Event Management Policy below to ensure your intended event is appropriate to be held on campus.
Planning a compliant event
It's great to hold events on campus, and successful events require suitable planning. You'll need to consider things like risk assessments, health and safety and whether your event will include the provision of food or alcohol. The good news is there are tools and support available for you.
The Event Management Policy (above) contains useful links to the Event Management Procedures and Event Management Guidelines, which provide some great information to help you plan and organise your event.
To ensure your event is compliant, you'll need to complete an Event Notification Form. It's a quick but essential step, to help capture some summary information about your event, so that relevant advice can be given to you, where necessary.
While planning your event, you should also consider ways to ensure the health and safety of all attendees. The University has created a handy Health and safety video to demonstrate the types of things you should think about.  
To help you plan a safe event, the University has also developed an Event Health & Safety Checklist and Risk Banding Methodology for applying pragmatic health and safety risk management to events. See links below: 

If you require to book a Venue Duty Manager or an ECO for your event, please read the document below: 
If you are planning on serving food at your event, the links below also provide some useful guidelines and recommendations:
Support for your event
The University has a team to help you plan a compliant event. The Event Co-ordination Group (ECG) is a cross-functional team of University stakeholders, who are tasked to support event organisers to ensure their event is compliant with legislation, regulations and University policy.
The ECG meets every fortnight to review submitted Event Notification Forms. The ECG discusses each proposed event and will liaise with the event organiser to provide guidance, or seek additional information as required. 
Contact us