The University supports conference activity, as it provides opportunities to enhance reputation, disseminate research and connect with the wider community.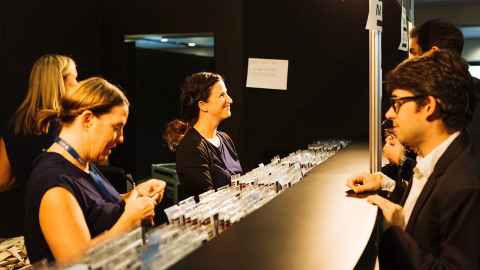 What we do
Event Services helps to ensure both the reputation and the risks to the University are managed to an appropriate standard, which reflects our standing as New Zealand's leading University.
Our team provides conference management services for the University of Auckland, both on and off site. This includes any conference generated from within the University, as well as conferences from recognised societies and associations. We specialise in conferences which aim to disseminate research, advance knowledge and promote thinking. 
Our team of innovative and proactive event managers will help you realise your event or conference vision. Utilising the latest tools and technology available in the industry, your dedicated event manager will be with you throughout the journey to ensure your event runs smoothly.
Our services include, but are not limited to: conference delivery, project management, financial management, marketing and communications, delegate services, abstract and paper management, speaker management, social programme, facilities management, conference collateral and on-site management.
For more information please check out our brochure below. 
First steps
Please contact us so we can arrange a meeting to ascertain your conference needs.
We will then put together a proposal for services.
Once our service scope is agreed, we issue an agreement to formalise our arrangement. 
We will then assign a conference manager, who will work with you on the delivery of your conference.
How to bid for an international conference
Conference bids
If you need to bid for the right to host a conference, there is a substantial network to support you through the process. The network includes:
Event Services, University of Auckland    
Tourism New Zealand, Business Events Team   
Auckland Convention Bureau (ABC), a division of Auckland
Tourism Events and Economic Development (ATEED).
Working collaboratively, we can assist with:
Producing a financial feasibility study 
Production of international bid documents and presentations
Covering your international air travel and accommodation costs to present the bid
Ongoing support if the conference bid is won utilising our funding and resources to develop a plan to market the conference boosting delegate numbers.
Once you win the bid, Event Services are here to assist with the operational delivery of your conference.  We have extensive experience in all aspects of conference management, having delivered conferences ranging from 50 to 1,000 delegates.
We relish the opportunity to help academics grow their stature on the international stage. If this is something you're interested in, please contact the Events Services team today so we can begin this exciting journey together.
Contact us