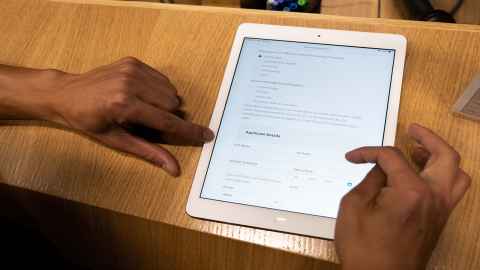 Our team of fitness professionals can help create a more personalised home workout for you as well as provide some one-on-one coaching. Our trainers are available online as well as in-person and can help with a variety of specific needs including:
Goal setting and motivation
Injury rehabilitation
Limited space or equipment workouts
Nutrition guidance
Women's fitness
Stretching and mobility
Beginner through to advanced workouts     
What to expect (online session):
Your trainer will book 2 sessions with you, both will be via Zoom or another online application. You will go through an initial consultation so the trainer can get to know you, your goals and what your home setup is suitable for. Your second session will be where your trainer takes you through your programme.
How to get started:
Step 2: Sign in using your university email (upi@aucklanduni.ac.nz)
Step 3: Select a time to book in with a trainer
Step 4: The trainer will contact you within 24 hours (weekdays only) to go through your initial consulation. From here, both you and the trainer will set up another time to be shown through your exercise session.
Consultations are $20 per session for students, and $30 per session for non-students.