Meet some of our 2019 student volunteers and hear about their experiences volunteering in the community.
Helping families in tough times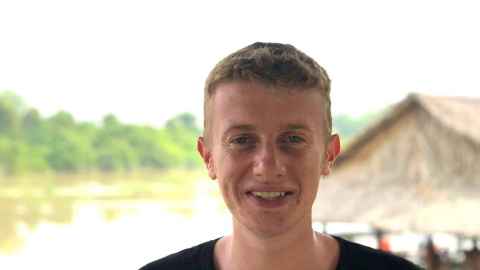 "Volunteering is a great way to make a meaningful difference in the community and prove that students can care for others."
Who: Matthew Brunt
What: Matthew is a duty support volunteer for Ronald McDonald House, a charity that supports out of town families with a child in hospital. His duties include offering support around the house as well as assisting with the intake of new families.
On top of this, Matthew also helps out around Uni by volunteering as a career leader through the Business School. Career leaders give up their time to help fellow students with their CVs and cover letters for job applications.
Where: Ronald McDonald House is located near Starship Hospital in Grafton.
How often: Matthew has been at Ronald McDonald House for just over a year, and volunteers for 3 hours a fortnight. He finds it easy to balance his volunteering with his University study, thanks to Ronald McDonald House's accommodating nature and flexible approach.
Why: Although volunteering was set put of Matthew's comfort zone, he loves doing his part to make a family's stay a little bit easier. To break the ice and make families feel comfortable, Matthew likes to bake.
"Families seem to appreciate a banana muffin to make their stay seem a little less like a hospital and remind them of home."
Doing it for the bees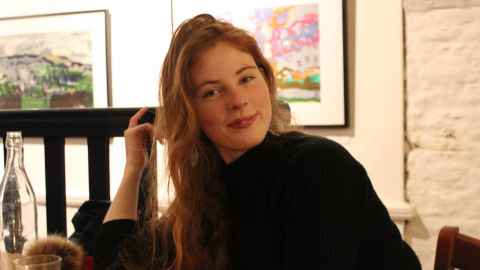 "I came back from a year abroad on exchange wanting to be more involved in sustainable practices here in New Zealand."
Who: Georgia McCrory-Bowick
What: Georgia is a member of the Sustainable Future Collective executive committee and the creator of the UoA Bee Sanctuary. She does odd jobs helping SFC out with events, and working on building the bee sanctuary through tree plantings.
Where: The University Grounds Manager gave Georgia an area of land to develop into a sanctuary for bees. This is not an area for hives, it focuses instead on providing food and a suitable habitat for bees. (Did you know that for every bee hive, you need 1 billion flowers to sustain it?!)
How often: Georgia has been volunteering since July last year and estimates that she spends around 16 hours a week tending to the garden and doing jobs to help out SFC. She acknowledges that is does take up a lot of time but doesn't mind, as she finds the role so enjoyable and motivating.
Why: During her time abroad, Georgia attended a For the Love of Bees workshop and thought that her home university could do with a bee garden.
"We need way more flowers!" 
Creating the sanctuary, and holding the first working bee was a proud moment for Georgia. She found herself surrounded by happy people, keen to chat about the plight of bees and willing to muck in and get their hands dirty planting shrubs and flowers for the garden.
Helping kids help kids
"I want to support children in the community, especially those going through a tough time in their lives."
Who: Michael Heard
What: Michael is a volunteer at Kidsline, a branch of Lifeline that takes calls from children aged 5-18, allowing them to talk to a buddy (trained Year 12 and 13 high school students). Michael volunteers as a facilitator, training the incoming buddies and offering support while they are on phone calls.
How often: Michael started volunteering as a Year 11 student in 2015, and moved to the resource team when he finished high school.
Currently Kidsline has a team of 70 buddies who are supported by a handful of shift supervisors and the Kidsline Resource Team. As a result, Michael's work for Kidsline averages out at about 2-3 hours a week including extra meetings.
The flexible contract Michael has with Kidsline allows him to structure his voluntary work around his studies.
Why: Michael wanted to become a part of Kidsline because he wanted to support children struggling or having a rough time in their lives.
"When I was younger, I personally went through some darker times myself, and I wanted to make sure that no one was to go through what I went through," he says.
Assisting those too sick for school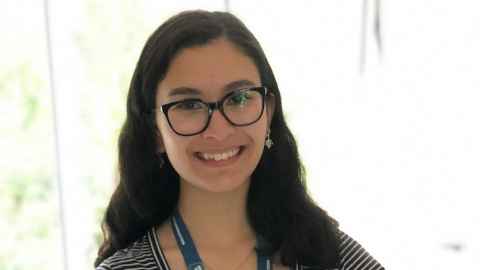 "Volunteering helps me get away from the city campus and appreciate the world outside of Uni."
Who: Deanna Louis
What: Deanna volunteers at Starship Hospital as a school assistant, helping the Northern Health School facilitate arts-based activities for children in hospital.
Where: Starship Hospital, Grafton
How often: Deanna started helping out at Starship this year, and takes a few hours every Friday afternoon to work with the kids. She says her afternoons at Starship not only allow for the children to learn something, but also offer her a chance to learn from them.
"I have a chance to learn from children whose wisdom and capacity for joy is at times unfathomable," she says.
Why: Being a first-year biomedical sciences student, Deanna's weeks can fill up with study fast, but she says taking a few hours every Friday afternoon to volunteer provides a welcome break and allows her the chance to get involved in, and give back to, the wider Auckland community. Deanna loves the opportunity to connect with a wide range of people, and being able to talk with amazing and intelligent kids.
Retirement home offers rewarding work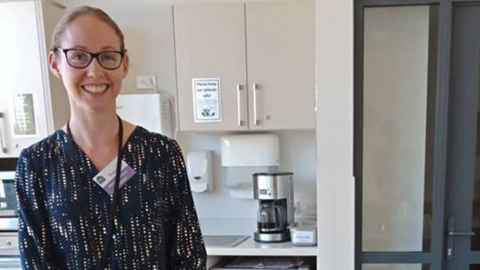 "My proudest volunteering achievement would have to be developing friendships with staff and residents."
Who: Tessa Pocock
What: Tessa volunteers at the Elizabeth Knox Home and Hospital, where she serves morning tea to residents, chats to residents, and helps staff during  the lunch service. Occasionally Tessa helps the lifestyle and leisure team take residents on outings to community events like craft fairs, music in the park and garden visits.
Where: Epsom
How often: Tessa has been volunteering since June last year and dedicates her Monday mornings to spending time at the home and hospital. Her morning shift lasts 3.5 hours. Because Tessa always volunteers at a fixed time during the week, she has been able to plan her University studies around her existing commitment.
Why: Being new to Auckland, volunteering gave Tessa an opportunity to explore a new part of Auckland and meet new people.
Leading the way through volunteering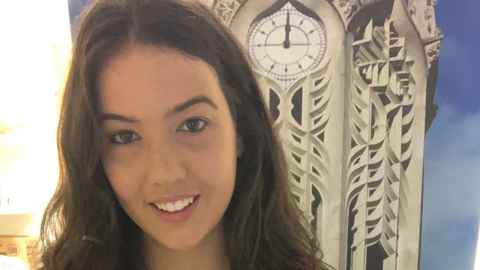 "There is no better feeling than knowing that your hard work has paid off and benefited at least one person."
Who: Emma Rogers
What: Emma participates in a wide range of voluntary activities both at university and in the wider community. Here at University she is the Arts Students' Organisation President (ASO) and a UniGuide leader. She also volunteers as a Girl Guide Leader in the local community.
Where: On campus and out in the community.
How often: Emma has been actively seeking volunteering roles since she was young, bucket shaking to fundraise for Cancer Society from the age of eight. She has been involved with ASO for three years, starting as an ambassador, then an events organiser and now the president. She has also been a UniGuide since last year and a Girl Guide on and off for most of her life. Once she adds up all her different voluntary activities, Emma guesses it takes up about 15-20 hours of her week.
Why: Emma says her work with Girl Guides is particularly rewarding, and seeing the direct impact she has on young New Zealanders makes the commitment worthwhile. She also loves working with the ASO, and was very proud to be elected president.
"I have been able to represent the students in the Arts Faculty and embody the student's voice - this has made me proud to have a strong voice in a faculty that listens to what I am saying," she says.