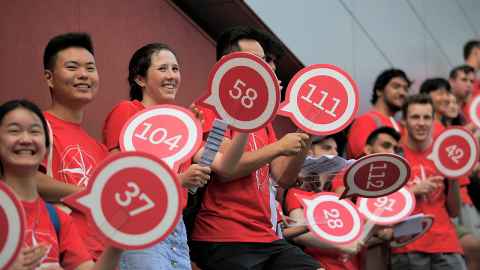 Explore a range of organisations you can get involved with, including Sustainable Coastlines, Auckland City Mission and Rainbow Youth.
Learn more
This programme encourages and recognises students' involvement in co-curricular activities that develop skills and learning experiences in a meaningful way.
Find out more
Tuākana is a University-wide mentoring and tutoring programme for Māori and Pacific students, with older siblings (tuākana) supporting younger ones.
Find out more
Volunteer Hub connects students with opportunities outside the university. External organisations can list their roles here.
Check it out
Find out about the benefits of volunteering and what you can get out of it.
Learn more