University Council student representative
The student representative ensures the student voice is heard at the University's highest level of governance.
2023 elected student representative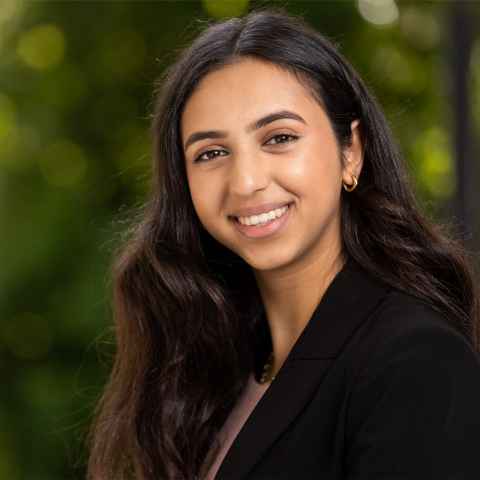 Hala Barakat won the electoral race for the student representative seat on the University Council.  Read the election pitch to learn more.
2022 voting table
Five students put themselves forward as candidates in this year's election. The table below shows the percentage breakdown of valid votes.
| Student candidate | % Votes |
| --- | --- |
| Hala Barakat | 53% |
| Alan Shaker | 18% |
| FaAfuhia Fia | 18% |
| Matthew Prance | 6% |
| Quinn Cooper | 3% |
University Council Student Representative
The University recognises the need to hear student opinions at every level in its decision making. The student representative on the Council has a crucial role to play in ensuring the student voice is heard at the University's highest level of governance. This role provides an opportunity to influence key University decisions and have real input in the University's direction and future.
The student representative is expected to attend all Council meetings (six per year) and will be invited to other University events, which they are encouraged to attend. They are expected to read all of the council papers sent to them, keep up to date with changes and developments within the sector, while also staying aware of current issues within the student body. The student representative will also be a member of the Finance Committee, Honours Committee and Student Appeals Committee.

The role of student representative on Council will provide the individual with an opportunity to develop a range of skills, including strategic thinking, consensus decision making and intellectual prowess. They will build networks both internal and external to the University and further their understanding of the University, its responsibilities and challenges.
University Council and its functions
Council is the highest governing body within the University, and is made up of a mix of current staff, students, alumni and external appointees. The Council is chaired by the Chancellor of the University. The Education Act 1989 specifies the Council's functions duties and power, which include:
Appointing a Chief Executive (Vice Chancellor)
Ensure proper standards of integrity, conduct and concern for the public interest and the well-being of students
Acknowledge the principles of the Treaty of Waitangi
For more information on Council, its functions and current members click here.