Become a mentor to others and help new students settle into university life.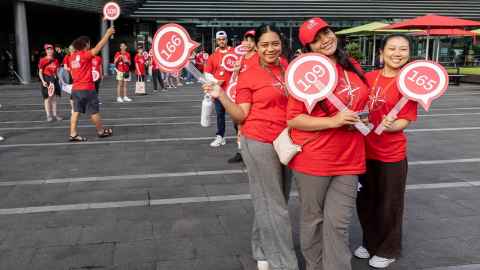 How to apply to be a 2021 UniGuide
Click the apply now link below
Choose a recruitment interview slot
RSVP to an interview slot by clicking 'I will attend the event'
Complete the RSVP questions
Attend the interview 
What does a UniGuide do?
As a UniGuide, you will use your own experiences and perspectives to guide new
students through the Orientation, helping them explore academic life, campus activities
and everything that University of Auckland has to offer.
This is a unique volunteer opportunity to:
Give back to the University by helping new students' transition
Meet heaps of new people from diverse backgrounds
Develop leadership, communication and networking skills
Gain transferable skills for future employment
Be a positive influence, while having fun
For more information or questions, email us at uniguide@auckland.ac.nz 
Check out the short video below to learn more about the UniGuide Programme.