Community Engagement Path
This path recognises students' contribution to projects that enhance engagement within the University or out in the wider community.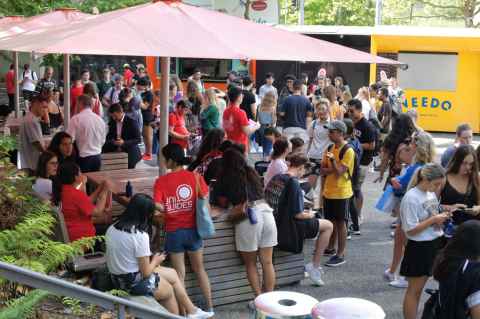 Requirements
Complete 40 hours of volunteering (on or off campus), or complete 40 hours of recognised paid work on-campus, which contributes to a positive environment and strengthens our sense of community.
Complete one recognised professional development workshop.

Complete a written reflection (300-500 words).
Outcomes
You will:
Develop and utilise skills to support activities which positively benefit the community.
Develop an understanding of how members of a community perceive topics and the issues that relate to them.
Facilitate positive relationships between community members.

Enhance your co-curricular record and add value to your CV.