This path recognises student achievement in roles and tasks focused on leadership.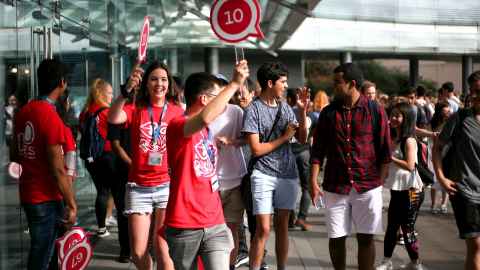 Requirements
Complete 40 hours of service in a recognised leadership role/s
Complete one recognised professional development workshop

Complete a written reflection (300-500 words)
Outcomes
You will:
Display outstanding leadership behaviour/ be a positive role model for others.
Positively lead and develop a team of people so that they are able to achieve successful outcomes.
Enhance your co-curricular record and add value to your CV.