Meet some of our 2020 student volunteers and hear about their experiences volunteering in the community.
Making (radio) waves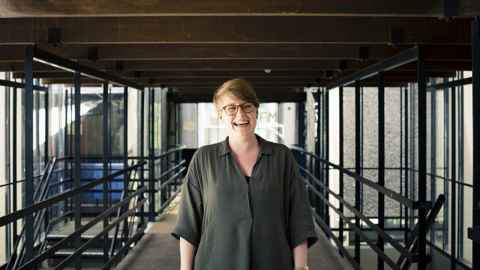 Who: Caitlin McIlhagga
What: Student volunteer and now General Manager
Where: 95 bFM
How long: 8 years
Why: I grew up listening to the station, and still remember the first time I heard a song on bFM and went right out and bought the CD. Before deciding to study law at the University of Auckland I nearly went to AUT to do communications. So, when my English lecturer emailed around saying bFM was looking for volunteers on their News Team it sounded like the best of both worlds.
I started on the News Team in late 2011, which was my second year at uni. I remember the first time I read the news on the radio - there are radios playing all through the station, and in the couple seconds before I started reading it hit me that all the radios were waiting for me to say something. It was terrifying. I did around three hours to start, but that went up and down over the years depending on how much I had committed to.
I spent a lot of time on the News Team. I helped train the newer members coming through, and that gave me a lot of experience in how the station worked and what we could do better. In 2016, I moved into the part-time paid role of Administration Assistant, which was pretty much helping the General Manager with whatever they needed, especially bringing in the new volunteers. In 2018, General Manager Hugh Sundae resigned, and I was privileged to be given that role. 95bFM is the kind of place where the opportunities grow as your experience and skills increase, so everything I did as a volunteer has led me to this role. Without that experience, I would never have gotten my part-time role, which led me to this one.
Proudest moments?
I'm proud of the stories we were able to tell. There's a huge freedom that comes with not having commercial pressure on a news team - basically, if we thought it was worthwhile, then we could give space to those voices. I'm especially proud to have been a part of covering Ihumātao from the beginning of the SOUL movement.
How do you support volunteers at bFM?
I do my best to remember what it was like when I first started, and what made me stick around. We've made a lot of changes to volunteering, to make it more accessible to start and sustainable long-term. Things like clear induction processes, good communication, and making sure people feel included in the community are important.
Leading the way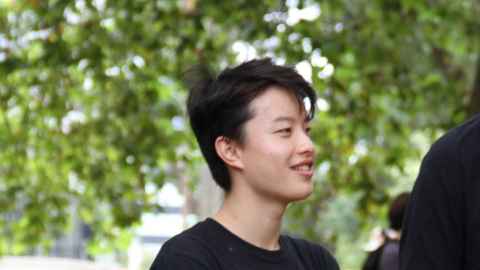 Who: Brian Gu
What: UniGuide Leader and Vice President of IEEE Student Branch.
Where: University of Auckland
How long: Two years (including one as a UniGuide)   
Why: I guess I am quite a high-octane person, and I enjoy stepping up to challenges and balancing acts. I also really love working with like-minded people, and I've had the privilege of making great friends with the teams I've been a part of.
The number of hours I spend volunteering really depends on what time of the year you ask me; it can really vary. I'll try keep it to around five hours for both, as I have to juggle it not only with my studies, but also other extra-curricular activities that I'm paid hours to complete (Craccum, faculty mentoring). However, when things get busy, it obviously has the potential to exceed that. When you discover projects you enjoy, you build the motivation to manage and find time for it.
Proudest moments?
I reckon I'd have to look back at my past volunteering experiences for that. I was very proud of when my first Craccum article came out, which out of all the things I could write about, was a rip on the Flat Earth Society. I've come a long way from being a nervous volunteer writer to an editorial staffer now. I used to also be a volunteer swimming coach, and leading my first class was such a milestone for me in confidence and public speaking, and above all just so much fun.
How will volunteering help you achieve your plans for the future?
Volunteering gives me the opportunity to work in teams and solve real-life problems, where I can develop soft skills applicable to my professional career. Even with activities seeming at first distant to engineering, I've gained valuable skills that I've been able to carry forward into my education and work placements.
Happy to help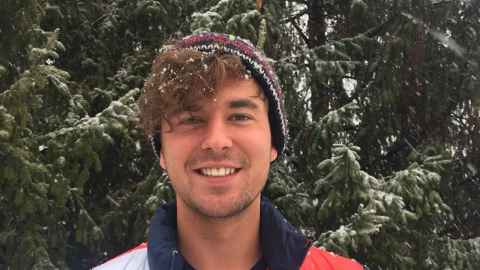 Who:  Jacob Snellaert
What:  Everybody Eats, Special Olympics, Anxiety New Zealand, Youthline (in training) and sits on the executive committee for the University Volunteering Club.
Where:  Across Auckland
Why: I've been volunteering since year 12, mostly due to my high school (Rosmini College) taking a lot of effort to make students aware of volunteering opportunities in the community.
My roles typically involved supporting those less advantaged, i.e. after-school care for children living at St. Vincent De Paul house, or advising students living in the Cook Islands about NCEA papers. From there I developed an appreciation for the sort of positive impact you can make on someone else's life just by giving a bit of your time. I resolved that if I have time to spare, I will always do what I can to help those in my community.
Anywhere between six and 20 hours of my week goes towards volunteering. I have one fixed weekly shift but everything else can be quite fluid in terms of cover shifts, one-off events, and admin type things like meetings.
At first, I found it incredibly hard to volunteer as much as I would like, while studying. Pretty much all students have a lot to juggle between academic, social, financial and physical responsibilities. What ended up working best for me was finding a way to volunteer that would overlap with other parts of my life instead of competing with them for time. For example, through Youthline and Anxiety NZ I have learnt a lot of skills/information that are relevant for my psychology degree. Additionally, volunteering as part of a team, like the events the volunteering club organises, has been a really easy way to meet new people.
Proudest moments?
There have been quite a few rewarding experiences I have had through volunteering. I keep in contact with a student from Mitiaro Island that I mentored in high school, so it is awesome to hear how well they're doing and where their career is taking them. At the end of 2018 I supported a man with Down Syndrome to train for and successfully receive a role within his local community patrol. It was pretty special to be a part of that and see how fulfilling it was for him to have a part in keeping his community safe.
How will volunteering help you achieve your plans for the future?
Currently, I am aiming towards entering postgraduate studies next year – optimistically in Clinical Psychology. My application for which will be greatly benefitted by the experience I have gained from my volunteer roles. I also feel fortunate that studying towards a career in mental health also coincides with a lot of career-relevant volunteering opportunities. There is always the possibility that I can pursue employment with a few of the organisations that I volunteer with currently, and either way I would love to stay a part of their community.