Meet some of our 2021 student volunteers and hear about their experiences volunteering in the community.
Angela Yang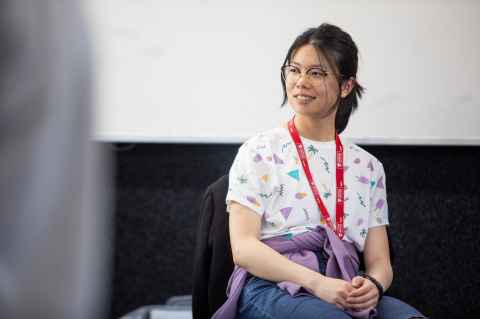 Who do you volunteer for? I'm President of UoA Poetry Club and Marketing Team Leader of UoA Volunteers Club. 
Time spent? Average of around 5 hours a week (but it varies!)

Why do you volunteer? At its core, volunteering is about compassion and kindness. These are values I hold close to my heart. When the opportunity to volunteer first arose, I felt a sense of obligation to contribute, especially knowing that a great number of activities in the community are unable to function without the assistance of volunteers. Volunteering also brings me immense joy! It takes me behind the scenes of many events, and I get to meet the most amazing people in the community.
How long have you been volunteering? I volunteered throughout high school as a librarian. Outside of school, I volunteered through the ActivAsian Volunteers Group starting around 2016, where I helped out in events such as Halberg Junior Disability Games and Mud Monster Mud Rush.
Best moment? One moment is difficult to choose! My entire experience volunteering at Youthlaw was extraordinary, especially when I was able to actually make a difference in someone's life. I am also proud of the Marketing Team's work in organising the #uoavolunteerslove campaign during the first lockdown, where we gave away grocery vouchers to people who tagged their friends and said what they missed about hanging out with them. Facilitating that connection despite social distancing is a special moment for me.
Caitlin Lorigan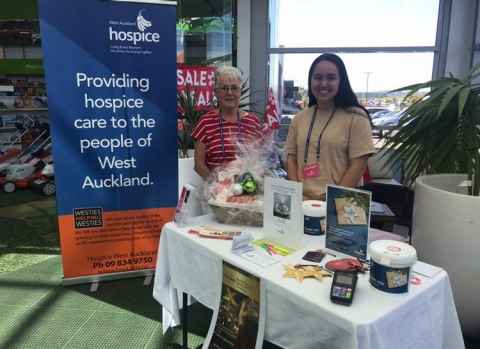 Who do you volunteer for? Various organisations including Life FM, New Zealand Red Cross, Hospice, One Big Adventure and am part of the UOA Volunteer Club. Previously, I've also volunteered for World Vision, Pasefika Proud, UN Youth, one-off community events and others. 
Time spent? It changes, but on average I spend around 3 hours a week. 
Why do you volunteer? I love being able to make a positive difference, big or small, within the community and within other people's lives. Seeing the effect of what small acts of kindness and voluntary work can do is priceless. It's through volunteering I am able to meet likeminded people, learn more about – and be involved in – the community, create new connections, and further develop my skills. It's not about receiving a reward or being paid for the work.
How long have you been volunteering? I started volunteering in my early years in high school and grew a passion for it, so continued. Rather than volunteering for just one organisation, I thoroughly enjoy volunteering for different organisations and every year I aim to volunteer for a new organisation, charity event or appeal. 
Best moment? One of my best moments was when I was volunteering for Hospice at their Annual Christmas Trees of Remembrance as a Hospice Youth Ambassadaor. Families, young children, parents and elderly all donated and shared why they were doing so. It was very generous of them to donate and Hospice are very grateful. 

Simone Wielenga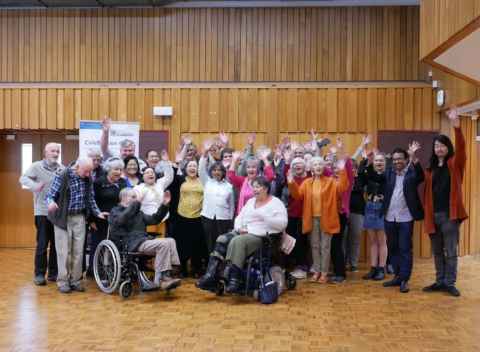 Who do you volunteer for? CeleBRation Choir and Gavel Club. The CeleBRation Choir is a choir for people who have experienced a brain injury or have a neurological condition such as Parkinsons, Dementia or Aphasia (communication disorder as a consequence of a stoke) and the Gavel Club is a toastmaster group for people who have Aphasia. 
Time spent? Around 8 hours a week. 
Why do you volunteer?  In order to be a good candidate for the Masters of Speech and Language Therapy Practice, I knew I would need to have experience volunteering or working with vulnerable populations with communication disorders, and these volunteering roles would provide me with this. Volunteering also allows you to help others and give back to the community, which has always been another core motivation for me.
How long have you been volunteering? I was a volunteer for the CeleBRation Choir for just over a year, and for the Gavel Club during the University year.
Best moment? This is hard to pick as I feel I had many great experiences while volunteering. But my favourite would have to be the zoom session I had with a member, where I talked with him about how I could best support his communication in the Gavel Club. As volunteers, we helped support members communication by finding out their strengths and weaknesses, as well as communication strategies that helped them speak. I got feedback from the member and the coordinator of the Gavel Club who is a practicing SLT (Speech and Language Therapist). I particularly enjoyed this as this is a part of an SLT's work, so I was able to get real life applicable experience that will help me in my studies and in my career.
Hemangi Toora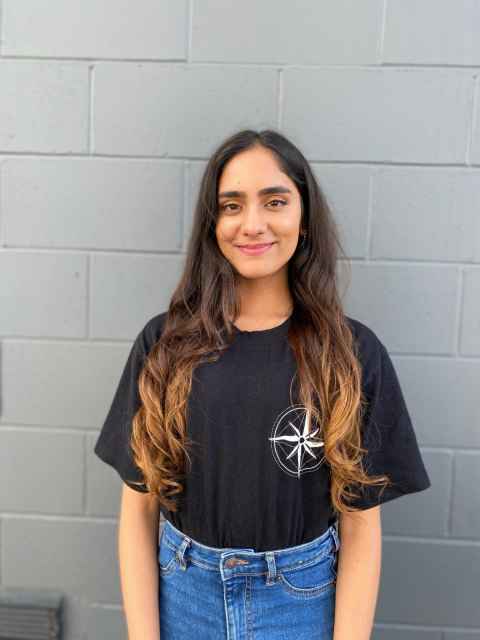 Who do you volunteer for?  I am currently involved in the UniGuide Programme (two years as a UniGuide Leader and one year as a UniGuide) and am a recent Distribution Assistant volunteer at the Auckland City Mission. In the past, I've been an outpatient volunteer at North Shore Hospital, a Red Cross street volunteer and helped at the Salvation Army. 
Time spent?  It really just depends on the workload that each volunteering job contains. Some of my volunteering roles require me to work 10-15 hours per week, some, one day per week, and some extra hours.
Why do you volunteer? Well, firstly, I want to acknowledge the fact that it is an absolute privilege to be living in a country like New Zealand, and it is this privilege that motivates me to use the platform that I have to help those within my community. I started volunteering not only because it is my passion and that I wanted to pursue it to my best ability, but because I wanted to bring forward a different perspective towards the whole concept of volunteering.
Taking part in these volunteering roles, I have come across a range of contrasting views towards volunteering, such as "it's just a waste of your time" and "you don't even get paid for it". As upsetting as these views were to me at the time, it has strengthened my desire to continue volunteering and has taken me on a mission to educate others about the higher sense of purpose that volunteering serves towards our lives. I am incredibly determined to educate others towards the deeper meaning behind volunteering because I feel like there is so much more about volunteering that other people do not know about. I want them to know that volunteering is about giving, helping and contributing. That sometimes, it is the smallest actions that you make, which can lead to the most significant differences in people's lives.
How long have you been volunteering? Four years. 
Best moment?  Seeing the impact that I have created on others and how my guidance has shaped them. One of the best days of my life was when I was told that I made a positive impact on someone's life and inspired them to be a better version of themselves. For me, this has been the greatest gift, the most significant accomplishment in life, because to have made a mark in someone's life, whether it be small or big, is something beautiful and genuinely fulfilling.
What I love even more is seeing their aspiration to take on the leadership opportunities out there! It really shows that you have paved the way for them to lead the change within their communities. It is just really
rewarding!