Check out the Class of 2016's Yearbook highlighting the events, clubs and programmes students experienced through Campus Life.
Class of 2016
Another huge year with Student Engagement, Sport and Recreation, AUSA and Accommodation Services putting on a fantastic range of events and programmes to support our students.
The Class of 2016 Yearbook highlights the events, clubs and programmes available through Campus Life, as well as celebrating high performing students and award winners.
Keen to get involved in an event or programme next year? Head over to What's On to sign up for the fortnightly e-newsletter and stay up to date with what's happening on campus!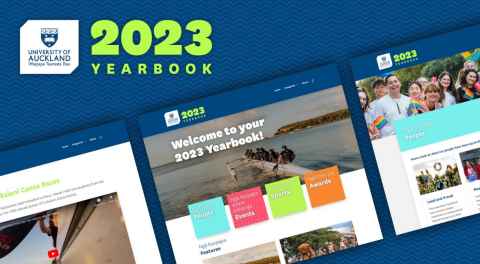 2016 Highlights video
Check out the video highlights of some of the fantastic events our students enjoyed throughout 2016!
Class of 2015