Dr Teuila Percival – Senior Lecturer at the Pacific Health Unit and 2010 Queen's Birthday Honour recipient – talks about her achievements, dreams and juggling workloads.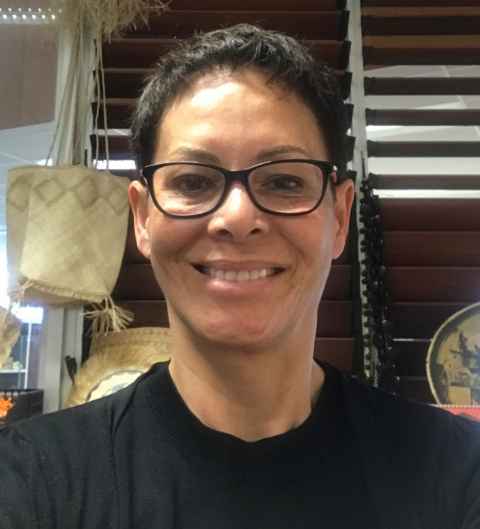 What I like about the University is the opportunity for a 'big picture' approach to tackling major health and social issues both here and abroad.
I look at the injustice in health outcomes for Pacific people and it irritates me. While generally the health of Pacific people is improving, it's still a long way below other New Zealanders, and in some cases the gap is widening.
It also irritates me that health issues in Pacific countries keep getting sidelined. Fifty kids a day are dying of preventable diseases and five women a day die of maternity-related illnesses. I'm really keen to see more being done in this area and one of my research initiatives at the University involves bringing clinicians and health providers together to paint a true picture of child health in Samoa and Tonga.
I believe finding solutions to these problems involves looking at issues outside health, like education, social development and employment. That's where the School of Population Health's collaborative approach to research is so important. Being able to access the minds of others working across a range of specialties is invaluable. It's a great place for learning and developing and the collegial support is brilliant. It's fantastic to be able to work with such intelligent people and while the Pacific Health Unit is a small team, it plays an important role in the wider University community.
I'm currently working on a research project with Diana Lennon, studying rheumatic fever in Samoa and have just received funding for a study based in South Auckland which will look at obesity treatment for Pacific families which focuses on the children, but which treats the whole family.
There are so many interesting projects going on and I'm finding myself branching out into areas of research I would never have dreamed of. At the moment I'm involved in a climate change project with Professor Alistair Woodward. He's working on a plan to help Pacific nations cope with climate change and I'm helping on the health side of that plan.
Apart from my work at the University, I'm a practising paediatrician and I find there's a lot of crossover in both jobs. In 2009, I arrived in Samoa for a heart conference the day of the Tsunami and I pitched in to help in the National Hospital in Apia. It was one of the most challenging experiences of my career. I did my registration in Samoa in 1990 when Cyclone Ofa went through, but the effects of a cyclone are very different to a Tsunami.
Where the cyclone involved dealing with things like electricity outages, health issues from lack of provisions and trauma, the tsunami involved huge amounts of orthopaedic and plastic surgery work and the large scale of death was just awful. It was certainly not something you're used to as a doctor.
In the aftermath of the tsunami, I looked after the paediatric cases with chronic lung disease; there's been a lot written about lung disease after tsunami, but it's generally based on adult information – so I'll be writing up what we found with the children. Most of them have done really well. Two developed chronic lung problems, but the rest are fully recovered.
The University is a great place to work. As a doctor you're always learning, and working at the University is the same, only what you're soaking up can be very varied. The people are great, genuine and open, and I love the collaborative approach to issues. That's something the University does really well.
I would love to see more Pacific academics and my advice for Pacific students looking to get ahead and make a difference, is to get involved. One of the most rewarding things you can do is involve yourself with your community, your people and your colleagues. It makes the work fun.It's also important not to close any doors as you go along – as you never know where they may lead.
My life is busy and diverse, but I get up in the morning and enjoy what I do. If the work around a particular research project gets frustrating, I have my days in the ER – and vice versa – so it all balances out. While it's sometimes difficult to see the difference my work makes, I really believe it's important to keep chipping away and it was nice to receive the Queen's Birthday Honour in recognition of all my hard work.