Welcome from Professor James Metson, Deputy Vice-Chancellor (Research)
Nau mai, haere mai - welcome to research at the University of Auckland.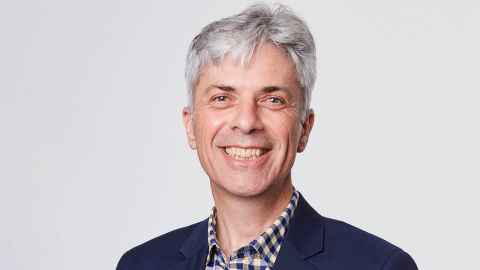 Research is exciting and important: it is the generation of new knowledge, ideas, and ways of seeing the world. It is also what transforms a tertiary education institution into a university.
The University of Auckland is privileged to be New Zealand's leading research-led university, thanks to the quality and quantity of its researchers, the breadth of its disciplines and the impact of its work. Our research record has helped us achieve a place in the world's top 100 universities. The University offers a critical mass of top minds, state-of-the-art infrastructure and research facilities, and extensive library resources.
It is important to disseminate, as well as to generate, research in order to make a positive cultural, social, environmental and economic impact – always our ultimate goal. The University takes great pride in its world-leading knowledge transfer activities, in the commercialisation of its research and in its role of critic and conscience of society.
In order that we continue to develop the next generation of top researchers, the University also offers $26M in postgraduate scholarships, as well as summer research scholarships for students who have completed at least two years of their undergraduate degree.
Find out more about research at the University, our institutes and centres, commercial research and watch videos about our research at Research Works Wonders.
Professor Jim Metson
Deputy Vice-Chancellor Research
Professor Metson's research speciality is in surface and materials science. He has served as Chief Science Advisor to the Ministry of Business, Innovation and Employment, and, at the University of Auckland, as Deputy Dean of the Faculty of Science and Head of the School of Chemical Sciences. He is a member of a number of international advisory bodies and chairs the Science Advisory Committee for the Australian Synchrotron.