Postgraduate OverSharing Session: Creating postgraduate connections
Driven by a shared desire to build community among fellow postgraduate students, Louis Sartain and Jennifer Park launched the Postgraduate OverSharing Session in 2022, supported by a Creating Connections Grant.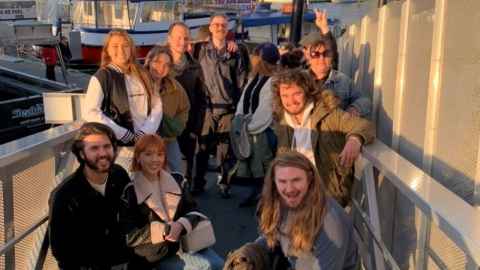 The Postgraduate OverSharing Session brings postgraduate students together to connect and present their research to their peers. Hosted at various bars around Auckland, the group offers a low-pressure environment for students to meet others outside their own disciplines. 
Louis Sartain, group organiser and doctoral candidate, says the group has exceeded expectations and grown exponentially this year, allowing postgraduate students to connect with a wide range of people from across the University.
"Our attendance numbers have grown more than we could've imagined, with some sessions pushing the 50-people mark," Louis says. "We've seen a lot of ongoing friendships begin and develop, usually between students in different disciplines. Being directly exposed to the journeys and research of postgrads outside their own disciplines, as well as receiving genuine interest in their own story, is something we've been told is a standout of the sessions."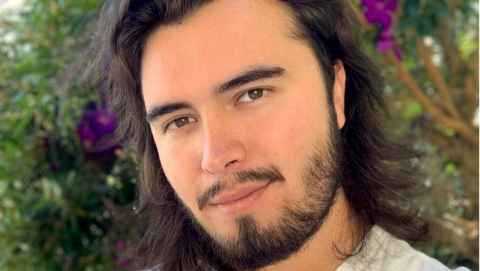 The group is funded by the Creating Connections Grant, which offers up to $300 to support doctoral candidates to support the development of research communities.
"The Creating Connections grant has been essential to the success of the sessions," Louis says. "The grant allowed us to take the sessions off-campus, adding the bar-hopping aspect that makes the OverSharing Session so special and fun. We were even able to host our first end-of-semester special event, in the form of a river-cruise and pub trip to the Riverhead Historic Tavern.
"Sometimes on the postgraduate journey, it's easy to forget where the line between your research and personal life is drawn, and the sessions remind us we're people sharing a drink first, researchers second!"
"For anyone considering applying for the Creating Connections Grant, I'd say go for it! If you've got a clear idea of what you want to set up, as well as what makes it unique and useful for the students, this grant can really help you take your idea from planning to reality."
Following the success of the OverSharing Sessions, Louis is founding the Early Academics Society: International (EASI), an international network of early academics and researchers, with an associated international conference series to connect early career academics on a global scale.
To sign up for the next PG OverSharing Session, visit PG OverSharing Session.
For more information on the Early Academics Society: International or the International Conference for Early Academics and Researchers, visit ICEAR Conference 2024.