Louis Sartain – PhD in Philosophy
Louis Sartain is completing a PhD in Philosophy, researching the topic of external-world scepticism and realism. He recently started a lecturing role at the University of Auckland and credits the Academic Career Advancement Programme (ACAP) for helping him navigate the pathway to academia.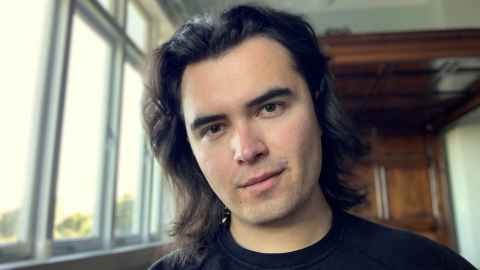 "I applied for the Academic Career Advancement Programme because I knew I wanted to pursue my passion for teaching at the tertiary level and help make my subject more accessible to the wider community. While I received great support and advice from mentor figures within my department and wider disciplinary field, ACAP represented a concentrated program of important steps to successfully begin my journey as an early-career academic.

"Over the course of the programme I have met some wonderful people from across the University. Seeing the same passion for academia in others, in disciplines very different and surprisingly similar to my own, has really helped reinforce the idea that this is the professional environment that I'd like to be a part of.

"The programme helps to build a range of skills relevant to an academic career, such as leadership, teaching development and experience, networking and sharing your research to wider audiences and understanding the publishing process."
I have recently begun a lecturing role at the University, thanks in no small part to the steps I took earlier in the year on the advice from the ACAP sessions.
"ACAP has provided me with a useful toolkit with which to navigate the path to academia, and given me a feeling of reassurance, with the knowledge that while the hiring tides of any industry ebb and flow, as an individual you have the skills and track record to be in-demand in any climate.
"To anyone considering applying for ACAP next year, I'd say go for it! If you've got a goal, passion or even just an interest in an academic career, this is the programme for you. You will meet some great people, encounter some fascinating ideas, and develop a skill set and knowledge base that will allow you to take essential steps towards your ultimate career goal. Access to this kind of preparation is a fantastic opportunity and can give you a sense of direction if you're developing an interest in academia, or a pathway to focus your passion into tangible steps towards your goal if you're already sure that this is the path for you."
Apply for the Academic Career Advancement Programme
The Academic Career Advancement Programme allows candidates to explore key aspects of academic life, build interdisciplinary relationships with academics across the University, and get a head start in the academic job market. Applications are open until 30 September.