Important information
Many applications require that the data files are located close to where the application is running. For these applications it's important to get the best performance that you copy any files from your local drive onto your University home drive and use them from there rather than using them from your local computer.
Some applications that require this include GIS, graphical, engineering and scientific software.
How to copy files to your home drive
1. Make sure you have setup local drive access using the Using local drives on FlexIT instructions in the section below
2. In FlexIT, launch the 7Zip application

3. Press the F9 key to get a dual screen display
4. Browse to the drives you want using Computer\
Note that Z: is actually the C: on your local computer. H: is your University Home Drive.
Other local drives will be either Y, W or X drives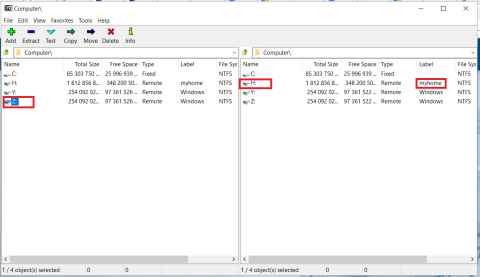 5. Navigate to the files that you want to copy on the left of the screen and to the destination folder on the right. To create a folder, press F7.
6. Press F5 to Copy to and then press OK
Using local drives on FlexIT
Microsoft Windows
Login to FlexIT
Open any application in FlexIT
Go to the Horizon client icon on the toolbar in the bottom right of your screen, right click it and select Sharing
To use USB drives in FlexIT, make sure there is a tick in Allow access to removable storage
To use your My Documents make sure there is a tick in Share your local files

If you want to use other drives in FlexIT, click Add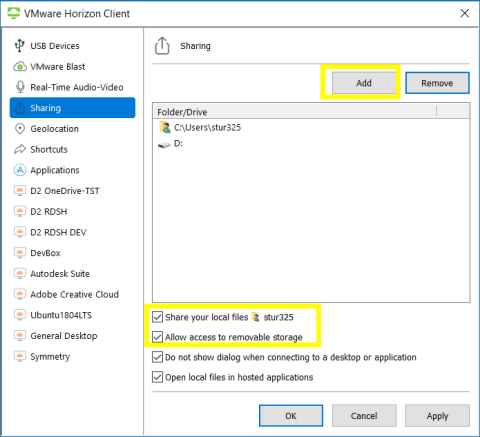 7. Select the local drive you want to use in FlexIT and click OK
The files on the drive will now be usable in FlexIT when you go to the File, Open or Save menu in any FlexIT application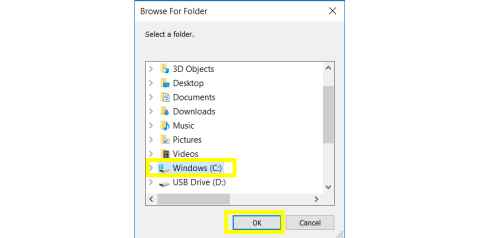 Apple Mac
1. Go to the Apple Menu, then System Preferences, VMware Horizon Client and then select Sharing. When you first access FlexIT you may get the message below. Click on Open System Preferences to go straight to System Preferences for the Horizon client.

2. To make a folder visible in FlexIT, put a tick in the first box... Allow access to computer name. Then click + and add a folder. If you want a removable drive to be available in FlexIT put a tick in Allow access to removable storage.

Accessing your home drive on a University computer
Any files that you have on your University home drive will also be accessible under FlexIT. When you go to File, Open in any application just choose the MyHome (H:) and you will see the same files.
Windows
This will either already be mapped as H: or you can access it by:
Go to Windows Explorer
Click on This PC
Type \\files.auckland.ac.nz\myhome in the top window
You can now copy files to this location and they will be accessible by all applications in FlexIT
Apple Mac
In Finder, Click on Connect to Server at the top menu
Type smb://files.auckland.ac.nz/MyHome in the Server Address
Click on connect
Log in using your uoa\username and password
Click on CONNECT
Your personal MyHome folder will Mount on the desktop screen
Once MyHome is displayed on the desktop drag and drop it to the right-hand side of your dock bar to create a shortcut