Tertiary transport concessions
How to apply for discounted bus and train services if you're a full time student.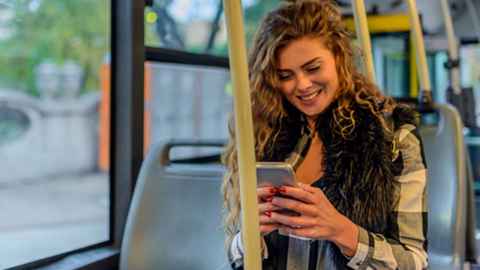 About the concession
If you are a full-time student, you may be eligible for a discount of at least 20% on bus, train and ferry fares when using your AT HOP card. For Auckland Transport (AT) purposes, being full-time means you need to be enrolled in a minimum of 100 points for the year, and 50 points for one semester. For detailed information about eligibility, see the AT Tertiary Concession Fare terms and conditions.
Services not covered by the tertiary concession in Waiheke Ferry services and tertiary shuttle services.

You can buy an AT HOP card from Munchy Mart convenience store, located on Level 0 of Kate Edger Information Commons.
If you are asked for proof of identity when travelling, present your student ID card and AT mobile app that shows your student credentials.
Applying for your concession
Buy an AT HOP card online or from an AT HOP retailer
Register your card online & apply for your concession at AT.govt.nz/tertiary
Download the AT Mobile App on your smart phone
Visit an AT Customer Service Centre to load the concession on your card. Remember, you will need to present your AT HOP card and the AT Mobile App in order to load the concession.
Having trouble with the process?
For assistance, contact our Student Hubs.