High Performance Support Services
A number of support services are available for High Performance Support Programme members.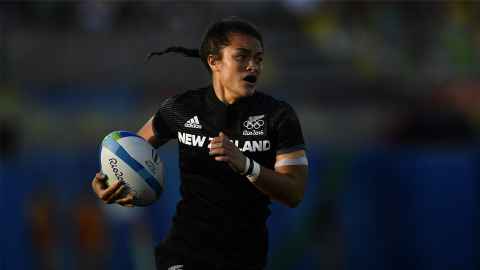 Flexible study assistance
Flexible study assistance is available to all members of the High Performance Support Programme in accord with the University's membership on the 'Athlete Friendly Tertiary Network'. 
Attendance and assessment flexibility
Each faculty has a nominated student-performer Support Adviser, who works closely with the programme, its members, and faculty to ensure course requirements are met when alternative arrangements and renegotiated timeframes are required. 
Alternate exam arrangements
Programme members are able to apply for alternate exam times and/or locations when required. Specific criteria set by Assessment Services must be met. 
Performance support
Recreation Centre membership
Programme members are eligible to receive complimentary access to the University's Recreation Centre. This also includes access to sports court facilities, group fitness classes and performance specific facilities such as studio rooms. 
Wellbeing support
The programme recognises that pursuing both academic and performance excellence is challenging. The programme offers specific and individualised strategies for members to manage their student-performer commitments in a healthy, sustainable way. Professional support through the University Health and Counselling service and specific performance psychology and wellbeing education sessions ensure holistic support of each student-performer.
Strength and conditioning
Experienced strength and conditioning trainers are available to provide expert, personalised programming and coaching to aid performance specific improvement. 
Physiotherapy
The programme has partnered with an experienced sports physiotherapy practice, University Physiotherapy, located on the City Campus. Being a member of this programme entitles you to discounted physiotherapy.
High Performance Support Fund
Applications are open year-round for current programme members. Applications can be made as soon as a member has a selection letter stating representation in a New Zealand team or New Zealand University team travelling internationally. Grants will be provided to assist with travel, accommodation, registration fees and other costs associated with attending an international event. 
Development opportunities
All High Performance Support Programme members are invited to a variety of guest speaker talks, personal and career development events and workshops. These catered events provide the opportunity to develop as a person, a performer and a professional alongside fellow student-performers. 
Academic and career support
Admission and enrolment 
Support with enrolment to the University and its programmes for new, current and transferring students. 
Degree planning
Tailored support alongside a nominated faculty Support Adviser to assist with degree planning and part time study arrangements.
Transition and career planning
A number of University services are available to provide support and advice for transitioning into and out of university, career planning and employment assistance.