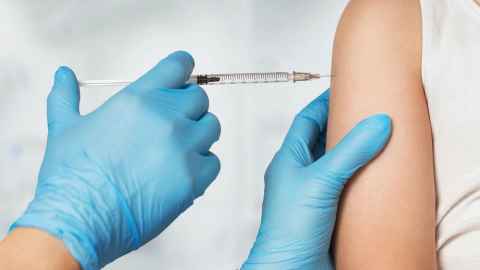 What is the flu vaccine?
The influenza vaccine (also called the flu vaccine) is used to prevent infection caused by the influenza (flu) virus. The flu can cause serious illness, especially in young children, the elderly and people with chronic health problems, but anyone can become seriously ill from the flu virus. Even if you are not feeling sick, you could still be infected with the flu virus and pass it on to others. 
Vaccination is the best way to prevent infection and reduce the seriousness of illness if you become infected. It will greatly improve your chances of not getting the flu, but it does not give 100% protection.
Being vaccinated causes your body to produce antibodies against the flu virus. This means your body can respond faster and more effectively to the flu. By first coming across a non-infectious version of the virus in the vaccine, it learns to recognise it. When it comes across it again, your body can react much faster and in a more effective way.
Even if you get the flu after being vaccinated, you usually get a mild form of it and recover faster, and are less likely to have serious complications.
Get vaccinated every year
You need to get the flu vaccine every year because protection from the previous vaccination becomes less effective over time. Also, each year the flu vaccine is developed to match the different strains of flu virus you are likely to encounter. 
When is the flu vaccine given?
It is possible to come into contact with flu viruses all year round, but the chance of the flu virus circulating in the community is highest during winter. For most people, the best time to be vaccinated against influenza is just before the start of the winter season – in New Zealand, this is between April and June. It takes 2 weeks after vaccination for the vaccine to be fully effective. You may still get the flu in this time if you come into contact with the virus, so get it done early in time for winter.
| Student | Fees |
| --- | --- |
| Domestic | $15.00 plus $10.00 nurses fee |
| International | $15.00 plus $40.00 nurses fee |