Te Papa Manaaki | Campus Care
A safe, confidential and free service that supports the health, wellbeing and safety of everyone at University.
Important
This is not a crisis service. If the person is in immediate danger please ring Emergency Services on 111 or Campus Security on 0800 373 7550.
Do you need help? Or worried about another student?
The Te Papa Manaaki | Campus Care team can help with the following:
Mental health concerns and issues 
Family violence and other safety issues 
Anxiety and distress issues impacting study  
Financial issues and stress 
Stress related to caring responsibilities    
Bullying, harassment & discrimination 
Sexual harm including sexual harassment and assault 
Help with Covid-19 support including the Health Conditions Process
For those facing an exceptional circumstance outside of their control, one of the team can work out a support plan with you looking at academic and other needs.

Did you know?
Students can be referred by others or reach out directly to seek advice or personal support.

About the team
The Te Papa Manaaki | Campus Care team works with students to better understand their concerns and needs, streamlining interactions with campus services, and developing a treatment plan that works in the best interests of each individual.  
Students are assigned a single case manager, who remains in contact if needed, guiding students through internal and external services that can support their needs. 
The team also includes Mental Health Case Managers, who can provide ongoing, longer-term support for students living with a diagnosed mental health condition. Our Mental Health Case Managers work with students throughout their studies on a regular or intermittent basis to assess any challenges and difficulties that are affecting their academic progress. They also liaise with other University staff, as well as external mental health agencies and key workers, to ensure that students are supported in their academic studies and mental health wellbeing. 
If you'd like longer term mental health support, click on the blue request support button above and complete the referral form. A member of our team will be in touch with you shortly.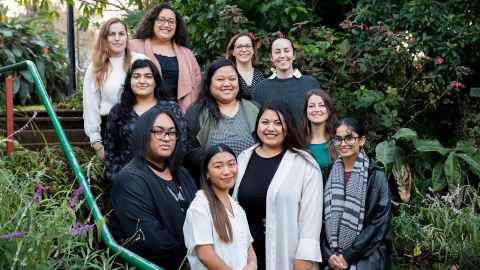 Reporting a concern
We encourage everyone at the University to reach out whenever they see concerning behaviour. Identifying this behaviour early on minimises the risk to those affected and provides greater opportunities to support and help people in need.