International Student Services Team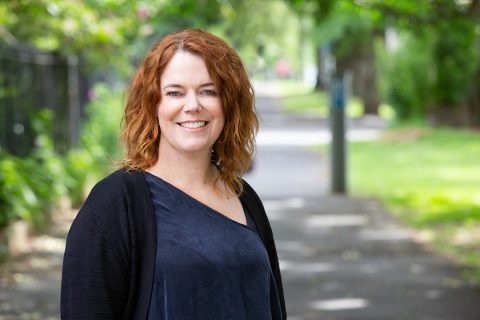 Rebecca Walkinton, Associate Director
Rebecca Walkinton began at the University of Auckland as an International Student Adviser in 2006. She has led the International Student Support Team as Associate Director International Student Services for the last eight years.

Student Advisers
Our team is available to answer questions for international students, and assist with immigration and visas, insurance, health, budgeting, accommodation, personal support and more.
Rebecca Walkinton, Suhaila Sizali, Juliane Adamietz, Julia Lange and Vtoria Turo are International Student Advisers and are based in Alfred Nathan House, City Campus.
Contact the Student Support team
Rebecca Walkinton (Business)
BA, Otago; Dip Tchg, Christchurch
Associate Director, International Student Services
Phone: +64 9 923 6911
Mobile: +64 21 376 922
Email: r.walkinton@auckland.ac.nz
Suhaila Sizali (Engineering)
BA
International Student Adviser
Phone: +64 9 923 8961
Mobile: +64 21 774 657
Email: s.sizali@auckland.ac.nz
Juliane Adamietz (Arts, Creative Arts and Industries, Law)
BA; Master Tourism Studies
International Student Adviser
Phone: +64 9 923 2244
Mobile: +64 27 353 2279
Email: j.adamietz@auckland.ac.nz
Julia Lange (Science, Education and Social Work)
BA; GradDipTchg; MEd
International Student Adviser
Phone: +64 9 373 7599 ext 84598
Mobile: +64 27 570 6497
Email: j.lange@auckland.ac.nz
Vtoria Turo (Medical and Health Sciences)
International Student Adviser
Phone: +64 9 373 7599 ext 88694
Mobile: +64 27 641 6706
Email: v.turo@auckland.ac.nz
Oreen Almeida
MA, Goa; MProfStuds
Visa and Compliance Adviser
Languages: French, basic Hindi
Email: int-questions@auckland.ac.nz