International student services
Our friendly International Student Support team can help with a range of matters, including immigration, health and wellbeing, finances, work and accommodation.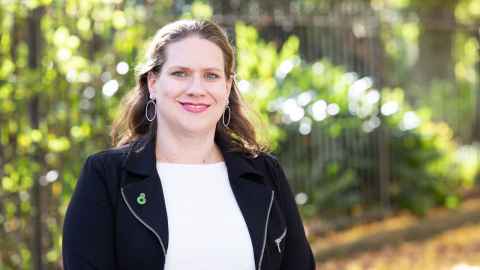 Karyn Floyd, Manager International Student Support Services
Karyn Floyd began at the University of Auckland as a counsellor followed by a role as an International Student Adviser. After a few years at other institutions she has returned in late 2022 to lead the International Student Support Team as Manager International Student Support Services.

International Student Support team
Our team is available to answer questions for international students, and assist with immigration and visas, insurance, health, accommodation, personal support and more.
Karyn Floyd, Juliane Adamietz, Suriati Razman, Maxine Ma and Karen Dai are International Student Advisers based in Alfred Nathan House, City Campus.
You can find more information and their contact details on our International Student Advisers page.