Careers and employability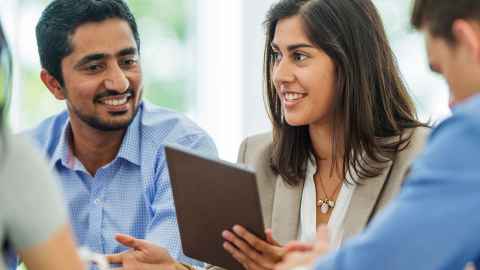 Working in Auckland offers a great life-work balance, so you can make the most out of the ample career opportunities, while enjoying everything Auckland and New Zealand has to offer.
As the business hub of New Zealand, large, small, and brand new companies are always growing, and with that, always looking for new people to help grow with them.
Being New Zealand's business-hub, Auckland gives professionals a big advantage. They can grow their network and connections quicker, and climb up in their careers faster. But don't worry, being small doesn't mean the opportunities are small – Auckland is a global city with connections to some of the world's biggest markets.
At the University of Auckland, not only do you get the advantage of studying in New Zealand's business capital, but you also get to enjoy our reputation and support. Ranked #1 in New Zealand and 59th in the world for graduate employability and reputation, our graduates are highly sought after.
We make sure of that by assigning each student with their own Career Development Consultant – a person allocated to you who provides you with specialised services that are tailored to meet your career development goals and needs.
Supporting you in the transition into work after completing your degree, your allocated consultant will connect you to employers, continuously discover job opportunities for you and invite you to career expos, networking opportunities and employer presentation.
Read more about our Career Development Consultants Services.