In partnership with LINC, students can receive personalised learning support from highly qualified advisors to assist them with their online studies.
Find out more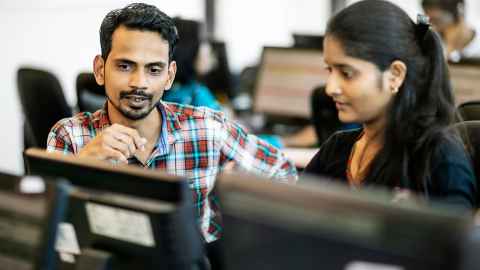 With access our Virtual Study Buddies and Intern programmes, you will feel like you are part of the University before even stepping foot on campus.
Find out more
Our Loyalty Programme gives you a tuition waiver, which means you'll get one free course after completing two semesters of full-time study online or equivalent.
Find out more
Our microinternships are designed to help give you real world experience, mentoring, and future opportunities ahead of coming to New Zealand.
Find out more
Careers and employability
Ranked #1 for graduate employability and reputation in New Zealand, and 59th in the world, the University of Auckland is where graduate success happens.
Work in NZ
Our international students, especially now, are supported more than ever to ensure they receive the same benefits our students in New Zealand receive.
Read more