About Auckland and New Zealand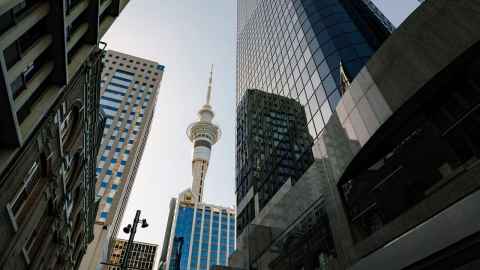 From snowy mountains to native forests, volcanoes, islands and clear water lakes, New Zealand is known for having some of the world's most spectacular natural landscapes.
But it is our people who make New Zealand what it is. Following our indigenous Māori value of Manākitanga (hospitality and generosity), New Zealanders are welcoming, open minded and friendly. They care about diversity, human rights and allowing everyone to be themselves.
Auckland City is New Zealand's most culturally diverse city – and you can tell just by looking at the ample cuisine on offer. With world-class wine, food, shopping and an extremely active art culture, there is always something to do, enjoy, or experience.
Listed as Lonely Planet's #1 city to visit in 2022, as well as one of the world's most livable cities, Auckland City is the business capital of New Zealand. Auckland is connected to key international markets from all across the world. It offers ample career opportunities as well as a healthy work-life balance.