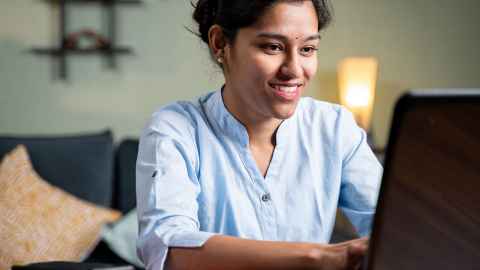 Staying motivated to study online can be challenging for undergraduate students. To help you keep on track with your study, the University of Auckland is offering online learning support providing a high contact, personalised learning support programme to help you achieve your education goals.
The Online Learning Support programme helps you to develop your academic writing skills and provides guidance throughout your studies to help you stay motivated. Your Online Learning Support Advisor provides that wrap around support when you need it. You choose the frequency of support and how your Advisor contacts you, whether that's phone, text, chat, or email.
The Online Learning Support programme is free and available to you while you are studying online in India. This service is optional and is in addition to the University of Auckland online classes and academic support.