The role of the Pro VC Māori
Professor Cynthia (Cindy) Kiro (Ngā Puhi, Ngāti Kahu, Ngāti Hine) is the Pro Vice-Chancellor (Māori).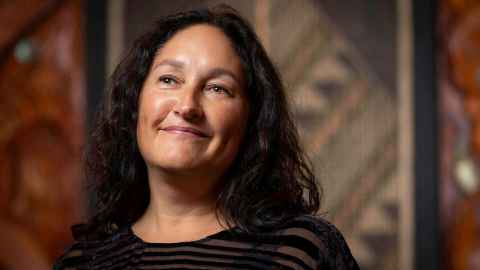 Cindy focuses on developing a positive Māori profile within and about the University and helping develop Māori programmes in liaison with the Vice-Chancellor, Māori staff, students and the community.
She advises the University at all levels, from the Vice-Chancellor to the Senior Leadership Team and faculties through our management structure. 
At the faculty level, Cindy works with kaiārahi to support both academic and professional staff. She maintains working relationships with Māori student groups.
Cindy also works closely with Ngā Pae o te Māramatanga - New Zealand's Centre of Research Excellence (CoRE). Ngā Pae is focused on realising the creative potential of Māori communities. More information about Ngā Pae o te Māramatanga. 
Cindy is also responsible for Waipapa Marae and the Rūnanga:
Ngā Whakapā | Contact information
Office of the Pro Vice-Chancellor (Māori)
Professor Cynthia Kiro
Pro Vice-Chancellor (Māori)
Phone: +64 9 373 7599 ext 85080
Mobile: 021 472 658 
Email: c.kiro@auckland.ac.nz
Mrs Cathrine Taylor
Executive Assistant to the Pro Vice-Chancellor (Māori)
ClockTower – Room 105-224
Phone: +64 9 923 8166 ext 88166
Email: cathrine.taylor@auckland.ac.nz
Mr Michael Steedman – Ngāti Whātua o Ōrākei, Ngāti Whātua, Te Uri o Hau
Kaiarataki
Phone: +64 9 923 6536
Mobile: 021 782 446
Email: m.steedman@auckland.ac.nz
Location
Vice Chancellor's Suite, The Clocktower
Level 1, Rooms 226 and 224
22 Princes Street
Auckland
Postal address
Office of the Pro Vice-Chancellor (Māori)
C/- Vice Chancellor's Office
The University of Auckland
Private Bag 92019
Auckland 1142
New Zealand