Academic English Studies and Linguistics
If you speak English as an additional language you can develop your academic literacy skills, primarily in writing.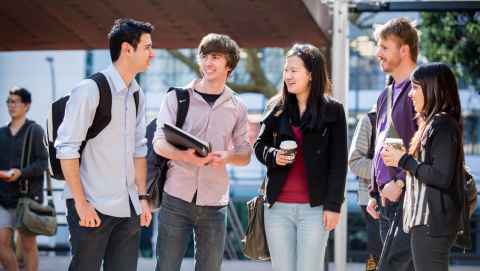 Subject overview
If you speak English as a second language, you can combine the study of academic English with the study of linguistics. Strong English language skills prepare you for success in academic and professional settings. Strong writing ability is helpful for university assessments and a valuable tool in the workplace. 
As well as improving your English language skills, you will develop an understanding of how languages work. Linguistics courses explore the interaction between language, mind, society and identity. You will also study the principles and practices of language teaching and learning.

Where can Academic English Studies and Linguistics take you?
A Bachelor of Arts with a major in Academic English Studies and Linguistics can lead to careers in various fields, including education, language teaching, media and journalism, publishing, public relations, administration, tourism and many more.
Strong communication skills are highly valued by employers, making it a valuable overall goal for your study. An in-depth understanding of how language and society interact will further enhance this ability, providing flexibility and adaptability for various careers. 

Explore your study options in Academic English Studies and Linguistics