Anatomy is the study of the parts and systems of the human body, their structure and their function.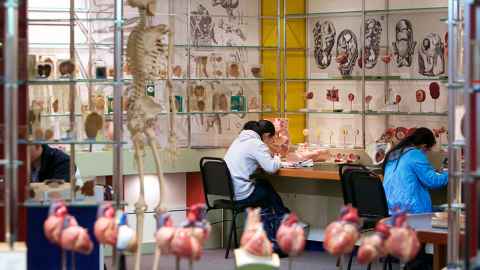 Subject overview
Hosted in the School of Medical Science's Department of Anatomy and Medical Imaging, students of Anatomy will have access to a fully integrated facility that underpins human anatomy, radiology and pathology teaching. This includes the:
Biomedical Imaging Research Unit

Human brain bank for neuroscience research
AMRF Medical Sciences Learning Centre – Whakaaro Pai

Histology Laboratory

Where can Anatomy take you?
A comprehensive knowledge of human anatomy is foundational for most careers in the medical and health sciences. Further study in this field also opens up opportunities for students to work in teaching and research, educating the next generation in this ever-developing field.
Explore your study options in Anatomy