Asian Studies gives you a broad understanding of Asia's history, culture, literature and languages.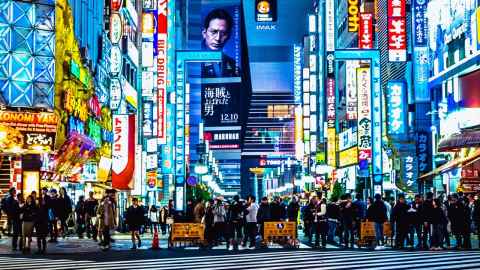 Subject overview
Have you ever wondered how Japanese people came to drink milk and wear Western clothing, make excellent cars or produce anime? Why are K-pop and K-dramas so popular and influential around the world? Will North and South Korea ever be reunited? What did Confucius really teach, and do these ancient teachings still matter today? These are just some of the questions you might explore as part of your Asian Studies major. Asian Studies at the University of Auckland is an interdisciplinary programme focusing on the East Asian cultures of China, Korea, and Japan.
You will study the East Asian region as a whole, finding commonalities and differences. You can choose from courses about East Asian film and TV, politics, history, popular culture, religion, diaspora and migration, conflicts and peace, philosophy, geography, and anthropology. All of our staff are fluent in at least one East Asian language, and we encourage you to study an East Asian language alongside your Asian Studies major too. However, Asian Studies courses are taught entirely in English. Students from Global Studies, Gender Studies, History, and other majors also take Asian Studies courses, as well as students who are already native speakers of an East Asian language.
Where can Asian Studies take you?
Asian Studies will equip you with an in-depth understanding of the East Asian region and expose you to a wide range of transferable theoretical and practical concepts. You will also develop cultural competencies, allowing you to interact confidently with East Asian people here in New Zealand and abroad. Asian Studies graduates find careers in a wide range of areas, including international organisations, NGOs, the Ministry of Foreign Affairs and Trade, other areas of government, and teaching. Many Asian Studies graduates choose to spend part of their careers working in businesses and companies in Asia.

Explore your study options in Asian Studies