We offer professional and personal development programmes in business administration that have helped to shape the lives and careers of many of New Zealand's leading executives.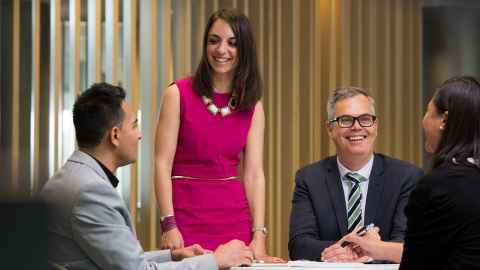 Subject overview
An internationally recognised postgraduate qualification from New Zealand's leading business school is a career game-changer.
The Master of Business Administration (MBA) is tailored for working mid- to senior-level executives. We offer broad business knowledge, skills and insights that will help you to succeed in senior leadership in a wide range of national and global sectors.

Our Postgraduate Diploma in Business (PGDipBus) is designed for experienced middle managers looking to enhance their careers. Core subjects range from finance through economics and operations. The core is integrated through courses in marketing and strategy.

Our staff are a mix of academics and high-achieving professionals who bring a wealth of knowledge to these programmes.
Where can Business Administration take you?
While studying for the MBA or PGDipBus, you will not only acquire a set of professional skills. You will also enhance your personal and professional development as a leader and decision maker. You will gain the practical skills required to lead a business, as well as the confidence apply them.
Explore your study options in Business Administration