Studying Chinese provides insight into contemporary China and fosters closer connections with the local Chinese community.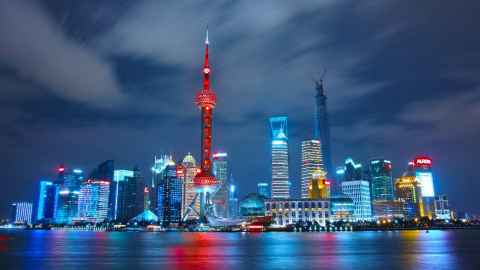 Subject overview
You can study the Chinese language from beginner to advanced stages. Our expert teaching staff will guide you through the programme and support your career development. As the demand for the Chinese language and culture grows globally, studying Chinese prepares you for various career opportunities in international business, education, diplomacy, and tourism.
Studying Chinese provides an immersive language learning experience by incorporating cultural contexts into language courses. Students learn how to communicate effectively and appropriately in various social and professional situations, gain cultural insights, and develop critical thinking skills through analyzing cultural texts, such as literature and film.
Our study abroad opportunities, often supported by scholarships, offer a unique chance to experience Chinese culture firsthand, improve your language skills, gain intercultural competence, and expand your professional network. The annual study abroad tour includes visits to historical sites, cultural landmarks, and local communities to enhance your understanding of Chinese culture and society.
Where can Chinese take you?
The Chinese language has become increasingly important in the global marketplace and is a valuable asset for many careers. Graduates of the Chinese programme at the University of Auckland have gone on to work in various industries, including international organisations, non-governmental organisations, and different areas of government, such as the Ministry of Foreign Affairs and Trade.
In addition to these options, proficiency in Chinese can open up career opportunities in multinational or New Zealand companies operating in Asia, where knowledge of the language and culture is essential. Moreover, proficiency in Chinese can be a valuable asset within New Zealand's growing Asian communities.
Whether your career path takes you abroad or keeps you in New Zealand, studying Chinese provides you with highly sought-after skills and knowledge in today's global job market. With the skills you acquire through our programme, you can confidently navigate cultural and linguistic barriers and pursue a fulfilling career in diverse fields.
Explore your study options in Chinese