Construction management is a profession with roots in many disciplines, including engineering, law, architecture, management and computer science.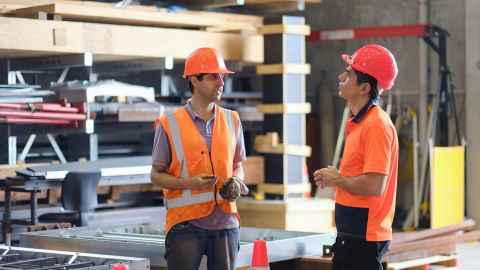 Subject overview
In Construction Management, you will use skills from a range of disciplines to apply general management techniques to the construction industry. Courses in this subject will help you to understand how quality assurance, human resources and risk management fit into the life cycle of a modern construction project.
The University of Auckland attained the Chartered Institute of Building's (CIOB) Accredited Centre status in 2014, making this the first CIOB-accredited masters degree in New Zealand. This acknowledges our high standards of governance, quality assurance and resource management. CIOB is the world's largest and most influential professional body for construction management and leadership.  
Where can Construction Management take you?
This programme offers the opportunity to acquire advanced skills and knowledge that are relevant to the industry on a global level. The abilities you develop will be useful at all stages of a construction project from feasibility and planning through to procurement and construction across both the public and private sectors. Studying Construction Management can prepare you for roles such as:
Construction Manager
Construction Contracts Manager
Construction Procurement Manager
Cost Engineer
Construction Project Manager

Explore your study options in Construction Management