Environmental Engineering
Environmental Engineering is the study of the environmental, social and cultural impacts of facilities and infrastructure projects.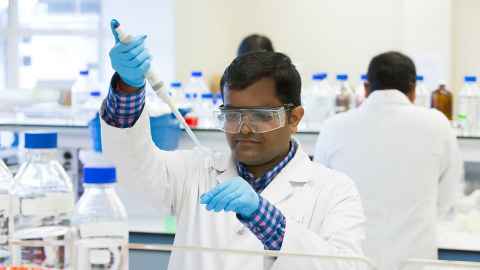 Subject overview
Environmental Engineers plan, design, construct and maintain many types of community facilities and infrastructure. You can learn skills that will prepare you to plan and execute engineering projects in a way that considers their potential impacts. To do this, the Environmental Engineering specialisation seeks to provide technical knowledge of a high order, as well as experience in teamwork, management, creativity and communication.
This subject can teach you to apply an interest in engineering, physics, mathematics, microbiology, and chemistry to environmental problems. You will learn how to develop and communicate solutions to a diverse set of engineering challenges. It's also a field that is listed on Immigration New Zealand's long-term skill shortage list, so there's likely to be a sustained demand for qualified environmental engineers.
Where can Environmental Engineering take you?
Graduates can expect to find employment across a diverse range of organisations throughout both the public and private sectors. Environmental engineers are in demand for roles in research and consultancy organisations and also in local and national government organisations. They perform tasks such as designing treatment systems and engaging with public feedback on proposed projects.
Explore your study options in Environmental Engineering