Exercise Sciences focuses on how and why humans move. Exercise Scientists study the mind, muscle, mechanics and metabolism of the moving human body and the role of exercise in human health.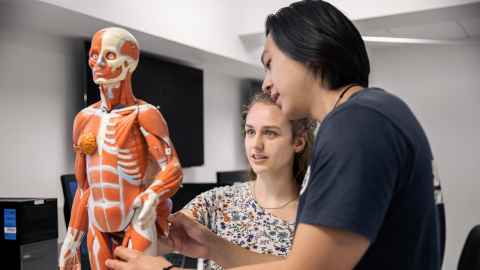 Subject overview
Exercise Sciences is a discipline that focuses on how and why humans move.
Students develop an understanding of how physical activity, rehabilitation, sport and movement contribute to sustainable health, provides the foundation for studying Exercise Sciences.
There is a growing demand for people who can not only research and analyse performance techniques, but can also work as allied health professionals to maximise human performance to improve general health and wellbeing through exercise.
Exercise Sciences ties together and builds on multi-disciplinary courses in human anatomy and physiology, biomechanics and computational movement science, exercise and sport psychology, and movement neuroscience.

Find the right pathway for you
There are two pathway options available in the Exercise Sciences BSc. Pathways are chosen in your second year of study. Watch this video to find out how these pathways are different and to discover the right pathway for you.
You can also download a PDF of the Exercise Sciences pathways below.

Where can Exercise Sciences take you?
Exercise Sciences will prepare you for a career in exercise science, movement science, health, wellness, physical fitness, rehabilitation, high-performance sport, sport science and clinical exercise physiology.
Meet a student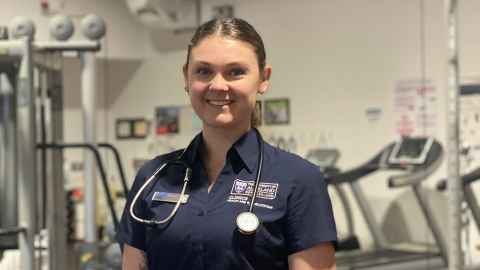 My love for the human body came from ballet. It taught me which muscles are used in a movement, and how to improve a movement by understanding how the body works.

I was driven to carry on learning about the human body, so I enrolled in a Bachelor of Exercise Sciences, hoping to apply it to both exercise and the treatment of people living with chronic conditions and disease.

Read Sasha's full story here.