Gender Studies examines the social construction of gender and how it shapes our lives.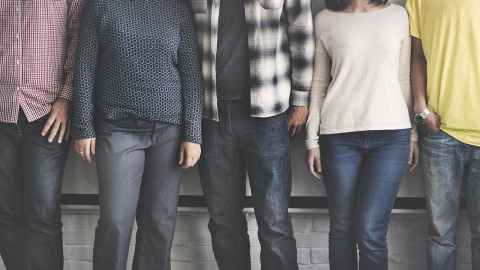 Subject overview
Gender Studies interrogates the relationships that impact all of us: in families, workplaces, friendships, schools, clubs, online and more. At a time when more people than ever are contesting deeply held notions of sex, gender and sexuality, it's especially important to understand how gender intersects with other identities like class, ethnicity, and religious identity and then impacts our self-perceptions. Given this, Gender Studies examines the processes of being sexed and gendered, incorporating critical perspectives on, amongst others, the family, education, media, politics and the workplace while taking into account the impact of class and race, colonisation and coloniality. Our courses cover key issues and debates on women and femininity, men and masculinity, and LGBTQI+. Taught by leading scholars in the field, our courses address the latest developments in feminist, gender, queer and transgender theory and practice.
Students can take courses across multiple disciplines to develop an understanding of how the social and cultural constructions of masculinities and femininities function in human society, how ideas about gender and sexuality change (and how they persist) across time, place and communities, and how this matters for all of us.

Where can Gender Studies take you?
Understanding the complexities of being sexed and gendered is key to improving and transforming society in all its facets: political, economic, institutional, cultural and subjective. In each of these respects, an education in Gender Studies is useful across a broad range of careers including social services, government, public relations, the legal sphere, counselling and mediation, teaching, public policy, community work, politics, media industries and more, where interventions are needed to address structural inequities that impact the health and wellbeing of individuals and society both locally and globally.

Explore your study options in Gender Studies
How can we create fairer societies in Aotearoa New Zealand?
Consider issues of social justice through Sociology, Criminology, Gender Studies and Māori Studies.