Global Management and Innovation
Global Management and Innovation (GLMI) is a specialisation in the MCom that reflects the multidisciplinary nature of management practice.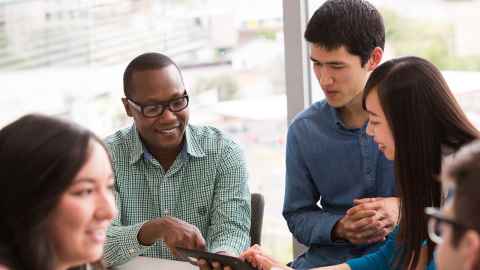 Subject overview
This specialisation aims to equip managers to operate in a global context, pursuing innovative solutions for organisational and societal challenges and identifying new opportunities.
Develop your ability to create, manage, sustain and change organisations through integrated courses on international management, the global competitive environment, management in diverse and uncertain contexts, and innovation and creativity.
Take the opportunity to enhance your analytical capabilities and develop valuable research skills through a research project guided by academic staff.
Where can Global Management and Innovation take you?
An MCom in GLMI provides an understanding of business through multiple lenses, and prepares graduates to deal with the contemporary issues managers face, regardless of their sector or size of organisation. The programme provides a strong base for working in start-ups, international organisations and innovative businesses in business development or management consulting roles.
Explore your study options in Global Management and Innovation