Health and Society explores health and well-being through a critical social science lens.
Health and Society is being discontinued as a major from 2024 onwards. 
For students already enrolled in the major, you will be contacted directly - if you want to get in touch, email asc@auckland.ac.nz

If you were interested in studying Health and Society, you may wish to consider Anthropology and can contact the Anthropology Academic Adviser for further guidance. You can also explore our full list of Arts majors.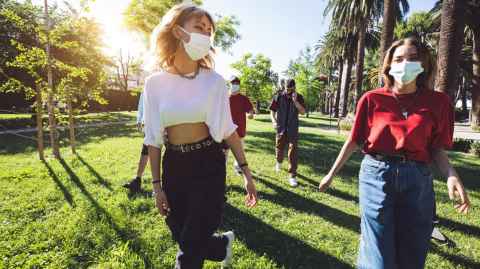 Subject overview
Health and Society focuses on the social and cultural context within which health issues are understood and treated.
By studying Health and Society you can develop an understanding of the dynamic interplay between culture, social forms and health, in and across various international contexts.
Where can Health and Society take you?
Graduates of the Health and Society major can progress into careers with organisations involved in health and well-being in the public, non-profit, or private sectors. 
It can lead to work in health policy research and evaluation, health outreach, and roles translating and communicating high level research for the general public.
Explore your study options in Health and Society