Health Management helps prepare you for leadership roles within health organisations.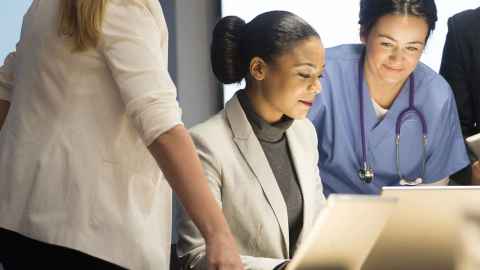 Subject overview
In recent years, non-clinical roles in health care management have been on the rise bringing with it interesting and fulfilling career opportunities.
The variety means you can be involved in exciting programmes and initiatives with a range of roles from service coordinators through to managing a hospital. You can also get the chance to you make a real difference to patient care and health care delivery by working in health management role.
Healthcare management isn't like other sectors. It's infinitely more complex, and the stakes are higher. As we develop new and better ways of treating illness, health system management becomes increasingly important.
We have become better and more accomplished in the delivery of healthcare services but the leadership required to manage these is vital to maintain momentum and identify further opportunities to create and structure sustainable change.
Become a change maker in health with Health Management.
Where can Health Management take you?
Graduates will be equipped to take on management and leadership roles in a range of health sectors.
Explore your study options in Health Management