Equip yourself for employment in Aotearoa's rapidly growing heath infrastructure field.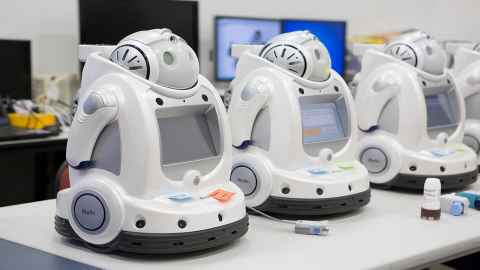 Subject overview
Channel your project management career into a growing health infrastructure sector. Governments are investing capital in health infrastructure projects as the world population ages and population growth projections soar. The New Zealand Ministry of Health has allocated a substantial investment over the next 20 years to upgrade current facilities and meet regional demand. The industry needs your leadership to successfully implement these critical health projects.
Where can Health Projects take you?
The Master of Engineering Project Management in Health Projects is unique to New Zealand. Students will capitalise on the University's connections with the New Zealand Ministry of Health to provide research projects, guest lectures, case studies and site visits. By the time you graduate, you'll be well-prepared to project manage health infrastructure and development.

The Auckland District Health Board will provide four University of Auckland students with paid internships while they study a Master of Engineering Project Management, Health Projects specialisation. Students will work on a wide range of projects, supported by experienced Project Managers at Auckland DHB, Waitematā DHB and Counties Manukau Health. Learn more about the internships. 

Studying health projects can prepare you for roles like:
Health Projects Manager
Health Administrator
Health Infrastructure Developer
 
Explore your study options in Health Projects