Studying Japanese gives you a broad knowledge of the language, culture and literature of Japan.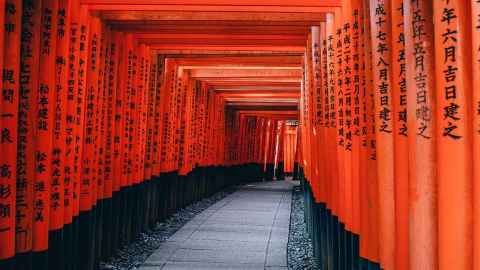 Subject overview
You can combine language learning with Japan-related courses in culture and society, history, linguistics, literature and religion.
Language proficiency and cultural awareness are intimately connected, so with a background in Japanese you can develop an in-depth understanding of Japanese culture.

Where can Japanese take you?
New Zealand and Japan enjoy significant trade and cultural ties. You can develop the skills and knowledge needed to bridge cultural gaps and work in social and business environments.
Graduates in Japanese have careers in international organisations, NGOs, the Ministry of Foreign Affairs and Trade and other areas of government. You might also work for a multinational company or a New Zealand company in Asia, or within New Zealand's Asian communities.
Explore your study options in Japanese