Studying Japanese at University gives you in-depth knowledge of Japan's language, culture and society.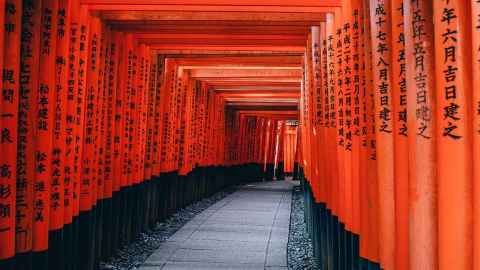 Subject overview
Are you interested in Japanese anime, kimono and cosplay, or the history of samurai or Zen Buddhism? Studying Japanese at the University of Auckland will allow you to combine language learning with courses in Japanese culture and society, history, and religion.
Passionate teachers will help you learn one of the world's most challenging languages in a well-structured, interactive, and enjoyable way. At the same time, you will develop cultural knowledge that will open your mind to new ways of thinking and allow you to interact with Japanese people comfortably both here in Auckland and beyond. There are courses for total beginners of Japanese as well as those who have studied Japanese before.

Where can Japanese take you?
New Zealand and Japan enjoy significant trade and cultural ties. Japan has the world's third-largest economy and continues to be an important trading partner for New Zealand. With a major in Japanese, you can develop the in-depth skills and knowledge needed to bridge cultural gaps and work in social and business environments. Many of our top graduates choose to expand the possibilities of their Japanese major with a conjoint degree.
Graduates in Japanese move into a wide range of careers in international organisations, NGOs, the Ministry of Foreign Affairs and Trade and other areas of government. You might also work for a multinational or New Zealand company in Asia or within New Zealand's Asian communities. Teaching is another popular option, with many of our graduates choosing to complete a period of OE teaching English in Japan.
Explore your study options in Japanese