Law covers a diverse range of subjects included in the compulsory and elective courses that constitute the LLB. Rather than specialising at an undergraduate level, students undertake the study of compulsory core topics to gain a broad understanding of the law, with electives available in the final year of their degree.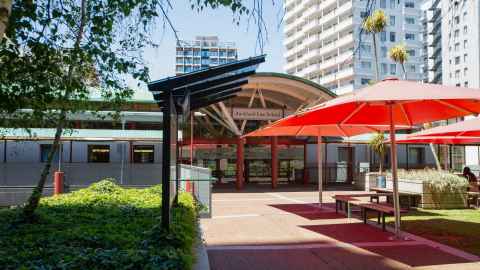 Subject overview
Auckland Law School has New Zealand's largest community of legal academics and is ranked the best law school in New Zealand. Students gain transferable skills such as knowledge of the law and its implications, analytical and research skills, social appreciation and public responsibility, the ability to work under pressure, a sense of justice and communication skills.

Law subjects include:
Contract*, Torts*, Equity* and Private Law
Private Law encompasses legal doctrines and rules that govern relationships between private individuals.
Contract, Torts, Equity and Private Law cover doctrinal analysis, policy debate and theoretical foundations of the law of private obligations.
Criminal* Law and Justice*
The Faculty of Law offers a number of courses focusing on criminal justice issues and examines the classic conflict between the individual and the state from a variety of perspectives.
The Faculty has always had a strong focus on criminal law and justice into account – and with several new members of staff concentrating in this subject, it seems well set to continue as New Zealand's leading faculty in this area.
Land* and Environmental Law
Land Law is core discipline in the common law, with a number of elective and postgraduate courses offered in the area. In Environmental Law we have one of the world's largest programmes, with a number of courses offered at the undergraduate and postgraduate level.
The faculty is also home to the New Zealand Centre for Environmental Law (NZCEL) which includes membership from the Faculty of Law and the School of Planning and Architecture, as well as academics from the University of Canterbury and the University of Waikato.
Constitutional, Administrative and Other Public* Law
Public Law research and teaching ranges across the full gamut of public law scholarship. It covers both traditional constitutional and administrative law and specialist fields such as local government, health, mental health, immigration and refugee law.
The Faculty regularly attracts visits from leading international public law scholars and has hosted several conferences on aspects of public law in recent years, often in conjunction with the Legal Research Foundation. 
Corporate and Commercial Law
Commercial Law offers a wide range of electives, while the Faculty is also home to the New Zealand Centre for Law and Business. The Centre aims primarily to facilitate interdisciplinary research connecting law and business.
Courses are taught by a combination of the faculty's permanent staff, staff of the Department of Commercial Law in the Faculty of Business and Economics, distinguished overseas academics and senior law practitioners.
Māori, Pacific and Indigenous Law
The faculty has extensive expertise in the law as it relates to Māori, Pacific and Indigenous peoples, including constitutional law, criminal justice, land, human rights, comparative jurisdictions and social and economic issues.
The Law School is home to the Aotearoa New Zealand Centre for Indigenous Peoples and the Law, which grew out of the Nin Tomas Indigenous Peoples and the Law Group. The Centre contributes to local and international policy on Indigenous rights and collaborates with Māori, Pacific, the UN and other international movements for the advancement of Indigenous rights.
International and Comparative Law
Courses in International Law aim to bridge the international and New Zealand legal contexts and the relationship between laws. Specialisations range from private law areas such as taxation and arbitration to public international law areas of environmental, security, criminal and trade law.
The Faculty has been developing an exciting and dynamic international law programme since the early 1990s, with approximately one quarter of our lecturers teaching, researching and supervising in areas of International Law.
Legal History and Theory*
Legal History is of particular importance for understanding New Zealand law, with our legal system emerging from English common law's peculiar institutions, categories and doctrines. Legal Theory provides a framework for reflection on law from multiple perspectives that promise a deeper understanding.
Many of the academics in the faculty are engaged in legal research that is theoretically and historically informed. Our wide range of courses in Legal History and Theory allows us to share these important perspectives on law with our students as part of the faculty's commitment to excellence in legal education.
Litigation, Dispute Resolution, Family and Relationships Law
The Faculty offers a strong portfolio of teaching and research in litigation, dispute resolution, family and relationships law and policy. Our courses are aimed at equipping our students with both the doctrinal knowledge and the clinical skills necessary to be effective advocates in whichever context they choose to practice.
Complementing these areas of teaching, the faculty has a vibrant mooting programme across all levels of the degree.
*Compulsory core subjects
Where can Law take you?
Our graduates can be found practising law in New Zealand and worldwide; many begin their careers in other areas, such as accounting and consultancy, business and industry, national and local government, teaching, research and journalism. They are also well-prepared for work in international, environmental and other non-government organisations.
Explore your study options in Law