Pacific Studies enables you to develop a broad knowledge of the Pacific and enhance your cultural awareness.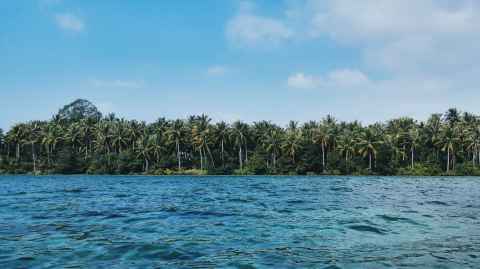 Subject overview
Pacific Studies is a rich interdisciplinary department that aims to develop our students' knowledge and awareness of the history, diversity, and contemporary issues of the Pacific and Pacific people in the diaspora. Students learn about Pacific cultures, identities and experiences as well as explore Pacific histories, health and wellbeing, social anthropology, languages (Samoan, Cook Islands Reo, Tongan), Indigenous epistemologies, dance, and performance.
Whether you're interested in increasing your understanding of contemporary Pacific experiences, cultural competency, language, history or politics – Pacific Studies has something for you. With lecturers who are leaders in their fields and renowned for their expertise, the courses are world-class.

Where can Pacific Studies take you?
Students are taught how to think critically, problem-solve, and develop their written and verbal communication skills and leadership skills within diverse group settings. At the end of their degree, students demonstrate synthesis and evaluation of knowledge, debating ability and consideration of ideas using academic literature and related resources.
These skills have led our alumni to succeed in roles nationally and internationally in government, the public sector, non-governmental organisations, the museum and heritage sector, as well as creative industries.

Explore your study options in Pacific Studies
How can we create a more sustainable future?
Get a preview of the kind of topics you'll examine in your studies, as our lecturers discuss how to navigate the environment and climate change in the context of Māori Studies and Pacific Studies.