Structural Engineering focuses on design that ensures the safety, stability, liveability, sustainability and security of our built structures.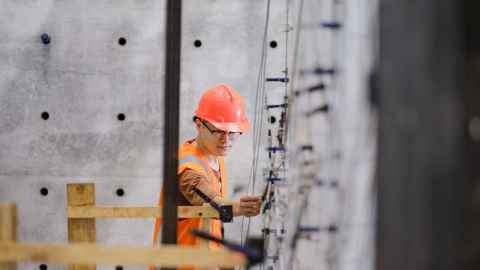 Subject overview
Structural engineers are essential to our built environments, covering domains of engineering from literally the ground up with their understanding of geotechnical site conditions, response to seismic action, materials for construction, and loading conditions. They work on the design, analysis, construction and maintenance of the structural elements in domestic, industrial and commercial buildings, including skyscrapers, as well as bridges and other infrastructure.
Their specific technical knowledge – especially within Aotearoa – additionally enables structural engineers to conduct design for environments prone to seismic activity. As many parts of the world are prone to natural disasters, in particular earthquakes, the structural engineering profession becomes especially important to the safety of our people and communities.
Our university has maintained a strong reputation in this field, often ranking in the top 50 globally (QS Top Universities by Subject). This is enabled by our Structural Engineering community, which includes our researchers – many of whom are contributors to the nationwide QuakeCoRE and our own Centre for Earthquake Engineering Research – as well as technical expertise and facilities at our Structures Testing Laboratory.

Where can Structural Engineering take you?
A major benefit of this specialisation is the direct link between your study and future employment. The demand for structural engineers exceeds supply in this time of rapid population growth — both in New Zealand and abroad — as ageing infrastructure needs replacing, economic and technical conditions change, and the need to rectify human harm to the environment becomes critical. Structural engineers are often notable specialists of the civil engineering field, and can find work opportunities in both the public and private sectors.

Explore your study options in Structural Engineering