Studio Pedagogy looks at how instruments or singing are learnt and taught.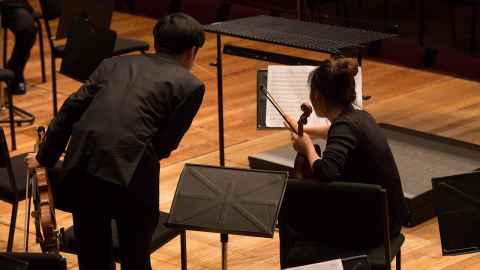 Subject overview
Studio Pedagogy explores teaching practices, educational principles and skill development in music.
You will investigate musical, social and cultural trends and influences in learning, supported by renowned scholars and educators. Your personal research could focus on a range of teaching practices, such as repertoire selection, technique development, lesson design, musicians' health or educational psychology.
Studio Pedagogy is applicable to vocal, instrumental, composition, jazz and popular music contexts.
Where can Studio Pedagogy take you?
Studio Pedagogy graduates aspire to be music teachers, be that in a full-time position in schools or studios, or in a private setting. Many supplement performance or composition careers with teaching or academic and research pursuits.
Explore your study options in Studio Pedagogy