Sustainable Design aims to develop strategies and techniques that help to make the design of buildings and spaces more sustainable. It encompasses environmental, social and economic sustainability, but with a particular focus on environmental sustainability.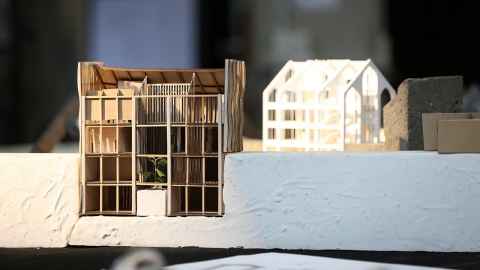 Subject overview
Sustainability has become an important issue worldwide. Sustainable Design investigates how to apply sustainable practises to the design, construction and usability of buildings and the built environment.
You will research ways to enhance energy efficiency, use renewable resources and ensure that buildings utilise the natural environment to operate sustainably in everyday operation.
The School of Architecture and Planning is New Zealand's leading tertiary educator in the architecture/built environment field*. Your research will be supported by leading academics and practitioners who are dedicated to sustainable practice.
*2017 QS World University Rankings by Subject.
Where can Sustainable Design take you?
Those who specialise in Sustainable Design are highly sought after as advisors and designers, in architectural practice, urban design and construction. Roles are available in industry or as a consultant, or within academia, exploring the latest sustainable technologies and resources.
Explore your study options in Sustainable Design