Transportation Engineering
Transportation Engineering focuses on the planning, design, construction, maintenance and operation of transport systems and their related economic, social and environmental impacts.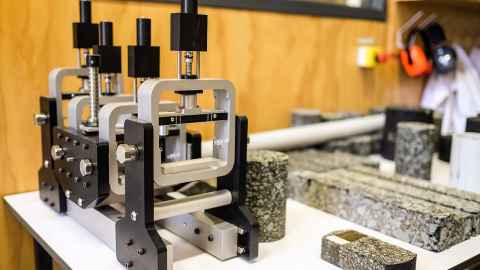 Subject overview
There is currently a major shortage of skilled transportation engineers both in New Zealand and overseas: opportunities are available for emerging professionals to shape the future of transport infrastructure. Many of our students get the opportunity to collaborate with our experts - whose multidisciplinary knowledge extend to the fields of engineering, science and business - to integrate innovation, research and commercial intelligence at the Transportation Research Centre.
Our researchers have worked alongside other industry professionals and major organisations such as the New Zealand Transport Association to provide expertise based on understanding fundamental concepts, as well as current and ongoing issues. These industry leaders have a direct impact on on the lectures, assignments and research projects you will experience in the programme.  
Where can Transportation Engineering take you?
Graduates can expect to gain a greater understanding of transport infrastructure and the way it could evolve to meet population's needs. Some key areas of focus include modelling road-user networks, the effect of vehicle pollution on commuters and the potential introduction of wireless charging for electric vehicles.  
Explore your study options in Transportation Engineering